Video Licks: Check Out The Official Trailer for JEREMIAH WATKINS' Standup Special "Family Reunion" out 12.8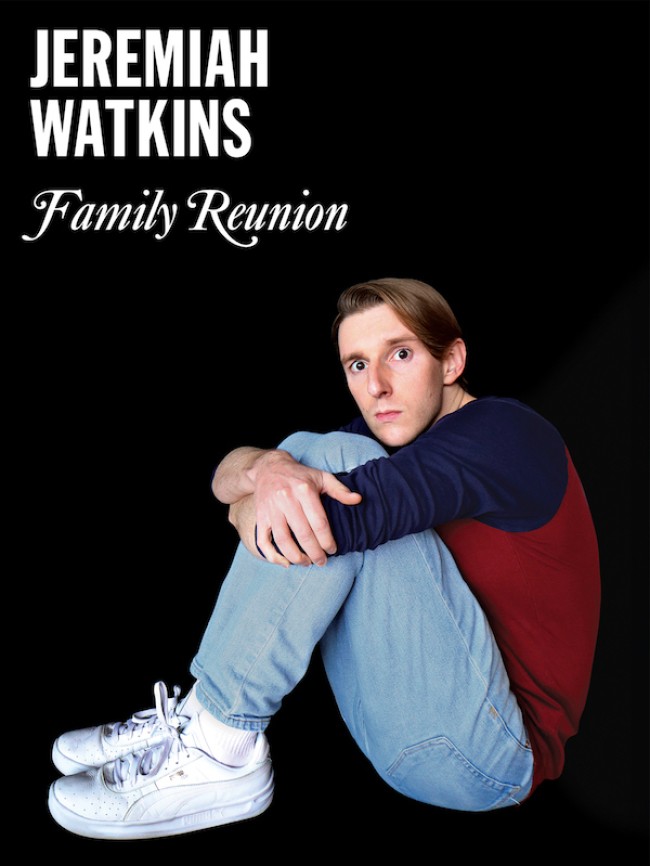 Judd Apatow once told Jeffrey Ross (on an episode of Comedy Central reality series Roast Battle), "Ive been in this game a little while, Jeff. And every once in a while, I think to myself: 'There's no jokes left. Why bother?' And then I'll see something like The Wave shaving their p***c hair. And then I'm like, "I'm reborn." And I've fallen in love with comedy once again." That comedian he was referencing was none other than physical stand-up comedian JEREMIAH WATKINS, then one third of that show's much maligned/celebrated Wave Comedy Troupe threesome. Jeremiah has certainly come a long way since moving to LA from Kansas. He's part of the weekly live podcast KILL TONY. He interviews guests with some of his favorite original characters and impressions on his podcast Jeremiah Wonders…. His stand-up show based on audience suggestions, Stand-Up on the Spot with Jeremiah Watkins, has showcased at places like Just For Laughs Festival, Moontower, Riot LA, and New York Comedy Festival. His other credits include Lights Out with David Spade, Netflix's Historical Roasts, Jimmy Kimmel Live, Corporate & more.
December 8th he will bring the world a very different comedic experience. Jeremiah Watkins: Family Reunion, his hour-long Comedy Dynamics standup special recorded in his hometown at Kansas City Comedy Club, will feature the comedian finding himself face to face with family and friends populating the front row of the audience. What could possibly go right? You'll have to tune in this December! Family Reunion will premiere on Apple TV, Amazon Prime Video, Dish, Spectrum, Google Play, Youtube, Vimeo and more. The album premieres Spotify, SiriusXM, Google Play, Amazon Music, Apple Music, Tidal, Pandora and more on December 11, 2020
Mentions: Pre-order Family Reunion HERE. Follow Jeremiah on Twitter, IG, and YouTube.