Quick Dish Quarantine: SHAWN WICKENS Brings You "The Best 10 Minutes of My Life" 1.29 Online
Co-host of the live streaming parody talk show, Stoner Morning Show, Shawn Wickens, will bring the world a short set of "joyfully ridiculous jokes and observations" Friday, January 29th. "The Best 10 Minutes of My Life" was written while alone in a Hell's Kitchen apartment in October of 2020. Wickens was finding it difficult to see the funnier side of life in light of depressing current events, but, like a quick snap of lightening, he randomly came up with what he describes as "greatest, funniest, most innovative," ten-minute set he'd ever written. He debuted the material a week later at an outdoor show in front of the Brooklyn Museum and indicates he received a standing ovation (I have not verified this information). This January 2021 he will try to replicate the joy that performance brought in an online arena. 20% of all the proceeds for the vent will go to City Harvest, the world's first food rescue organization, dedicated to feeding the hungry in New York.

For those of you asking, "who is this comedian touched by the comedy heavens?" Originally from Cleveland, Ohio, Wickens moved to New York City in 2004 with not a lick of performance ability. He enrolled in improv classes at UCB, The PIT and Magnet Theater, and soon became a founding member of Junior Varsity, one of the Magnet's premiere and longest running-ensembles. He also became co-founder of the ironically-titled Bad Theater Fest, which highlights low-budget and provocative pieces from around NYC and beyond. Since 2012, Bad Theater Fest has curated nearly 500 short, live theatrical pieces. The Fest is one of the few performance festivals of its size that gives a split of the ticket sales to the performers.
Wickens has performed stand-up at many clubs around New York, as well as on the road in many a major city. His shows have been official selections of Rochester Fringe Festival, Providence Fringe, Scranton Fringe, Louisville Fringe, York Fringe, Charm City Fringe, Ludlow Fringe, Ithaca Comedy, 2nd Best Comedy, and Very Normal Festival. I'd say that's all you need to know for now. Get ticket details below and enjoy!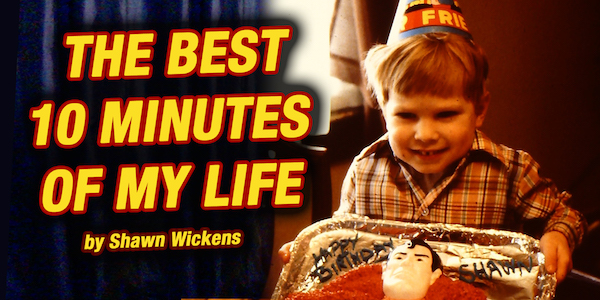 Mentions: Catch the mini stand-up special 7pm, 8pm, or 9pm EST January 29th. Tickets are by donation, $1 minimum and are available HERE. Special guest performers to be announced. Those who purchase a ticket will receive instructions and a private link for the virtual show on the morning of January 29th. Follow Shawn on Instagram. Listen to Stoner Morning Show THERE.