Tasty News: Benz It Like Babcock This Fall!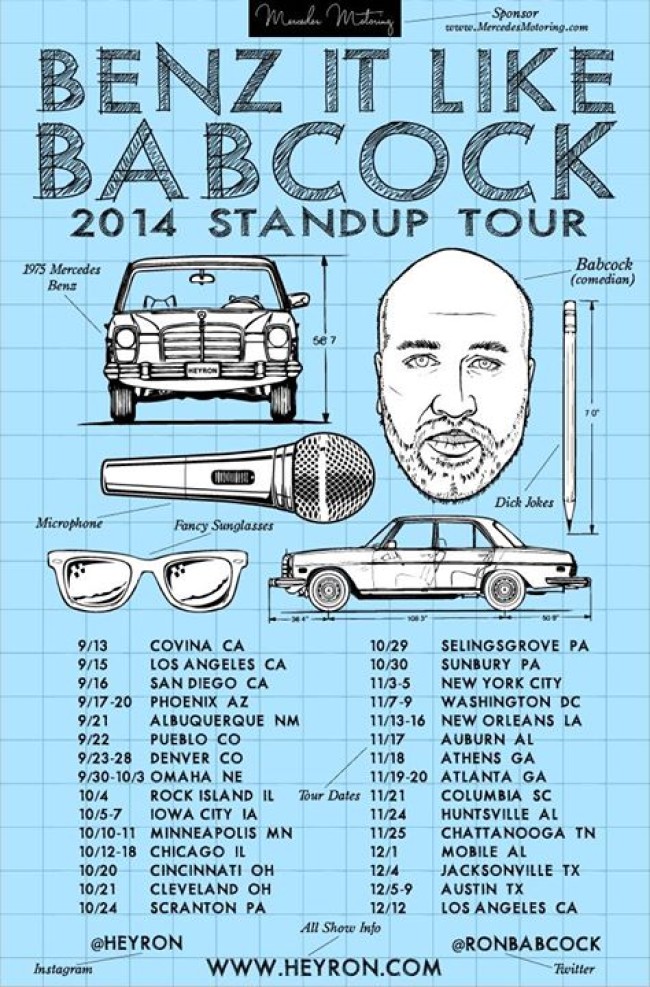 The tour has already begun but that's doesn't mean you can't get your very own piece of the Babcock action. September 13-December 12 comedian RON BABCOCK will be frolicking about this great nation bringing you his effervescent wit. Sponsored by MercedesMotoring.com Ron will be styling a 1975 Mercedes Benz 300D called "Harvey" as he tours the U.S. making the masses point and giggle in 38 cities. 8000 miles in 3 months, baby! Expect a road doc of the whole adventure in 2015.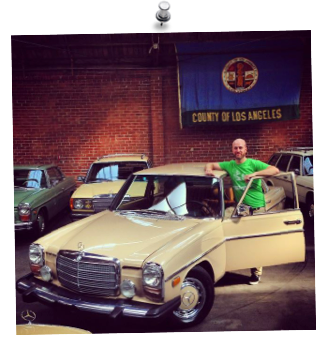 Now where do you recognize Mr. Babcock from? Lots of places! He's been on Adam Devine's House Party on Comedy Central, Last Comic Standing, HBO's The Life and Times of Tim, The Rotten Tomatoes Show and oodles of commercials.
Ron has also performed at festivals like Montreal Just for Laughs, Edinburgh Fringe, SF Sketchfest, Bridgetown, RIOTLA and more.
You might also recall his culninary antics on the web, Why Would You Eat There and Why Would You Eat That Challenge in particular.
Kids, Ron WILL you make you laugh (or die trying). Seriously, he's funny to the core. See him at a venue near you.
Mentions: Click HERE for individual show details and tickets. Cali folks, mark your calendars for December 12 when Ron headlines the Hollywood Improv.