Tasty News: Kickstarter for Eugene Mirman Comedy Festival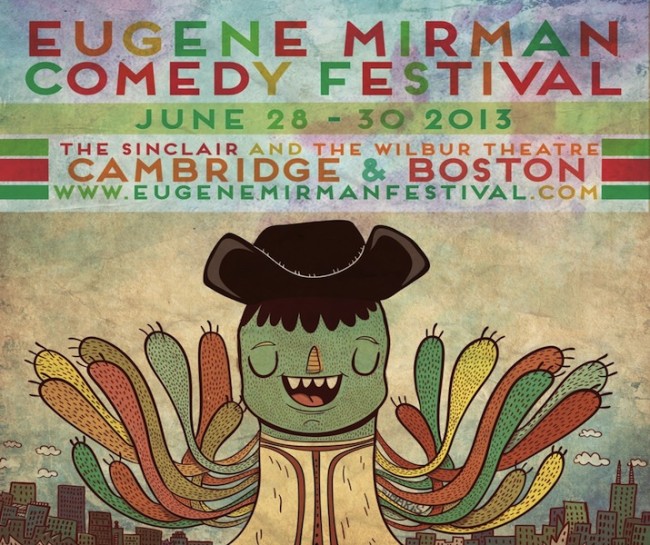 There are comedy festivals and then there are "sincere-and-ironic" comedy festivals with science! Yes, I just wrote that. We all know and love the hilarious comedian Eugene Mirman who just happens to voice the beloved Gene on Bob Loves Burgers' . Heart. Heart. Well, Eugene is reaching out to all those beloved fans and maybe some new ones for a little bit of support in funding a grassroots comedic event in Boston & Cambridge that will feature all of your favorite funny people and more. The performer list isn't out yet but previous artists have included: Jim Gaffigan, Mike Birbiglia, Kristen Schaal, David Cross, Daniel Kitson, Fred Armisen, Sarah Vowell, John Hodgman, Michael Showalter, Janeane Garofalo, John Oliver, Jon Benjamin, Yo La Tengo, Todd Barry, Reggie Watts and John Oates. You just KNOW this fest will be uber star-packed. Check out some of the hilarious pledge prizes below and donate TODAY!
Pledge $5+: Your name will be printed in the festival guide, in small print, as a Cheapy Cheap-face.
Pledge $30+: 10 seconds of silent eye contact with Eugene at the Official Eye Contact Booth, during the festival at The Sinclair (exact time TBD).
Pledge $200+: Eugene will record an outgoing message for your voicemail and email it to you + a festival poster signed by Eugene.
Pledge $10k+: Eugene will fly to any domestic destination of your choice (at a mutually agreed upon date) and hand deliver a letter for you.
Mentions: Get all the Kickstarter info here.