Quick Dish: GOOD HEROIN For A Good Time 5.2 at Stories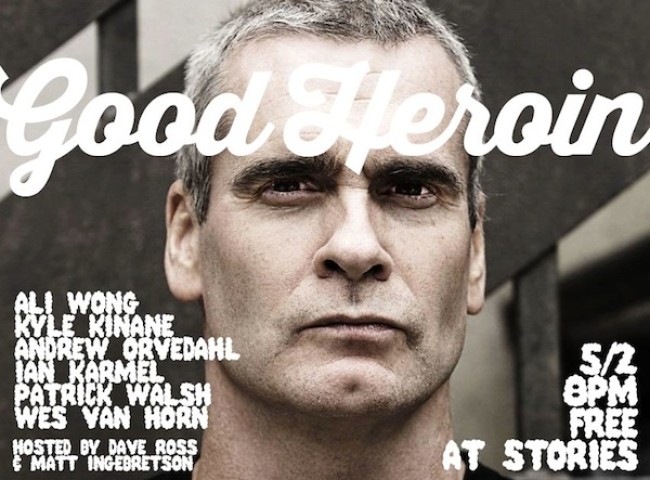 This is a show with lots of laughs and very few drugs (caffeine is a drug, kids). Take a ride to Echo Park Saturday (May 2) for some GOOD HEROIN comedy. While you enjoy that cup of joy experience stand-up comedy in it's truest form. The comedic romp kicks off with these fine entertainers:
Kyle Kinane
Ali Wong
Andrew Orvedahl
Ian Karmel
Patrick Walsh
Wes Van Horn
hosted by Dave Ross & Matt Ingebretson
There's no doubt you'll be returning after this laugh injection.
Mentions: Show 8pm. FREE!!! Stories Books & Cafe is located at 1716 W Sunset Blvd., LA.