Tasty News: Watch An Episode of The Jim Gaffigan Show NOW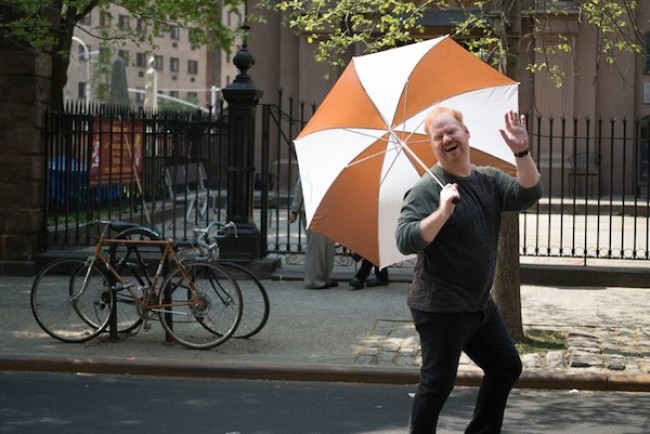 Yes, kids, YOU can now watch a full episode of The Jim Gaffigan Show streaming on the comedian's website. I watched it and it's simply a whole heap of fun. This episode gets into totally possible Bible transport mishaps that only Gaffigan could pull off. The show stars Jim Gaffigan as himself, depicting life with five children in a two-bedroom New York City apartment. The Jim Gaffigan Show is written and executive produced by the comedian and his wife Jeannie Gaffigan. The cast includes Ashley Williams as Jim's wife, Adam Goldberg as fellow comedian and best friend Tomato Andy, and Michael Ian Black, Jeannine's confidante. Guests on the series will include Chris Rock, Dave Attell, Joe Scarborough and Hannibal Buress. The 11-episode first season debuts this summer on TV Land! We can't wait!
Mentions: Feature image via [The Jim Gaffigan Show Facebook Page].