Quick Dish: The Big & Tall Show Tonight 6.15 at The Lash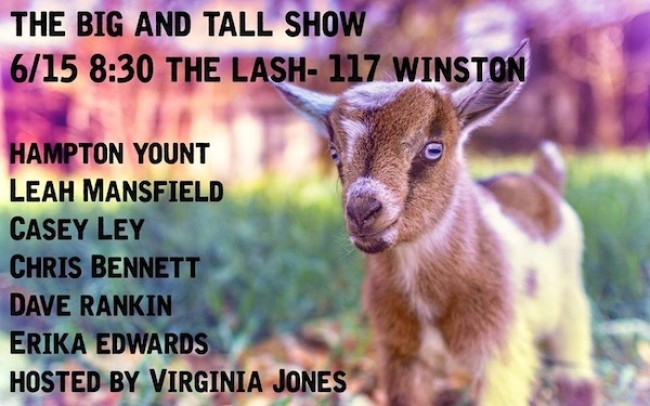 Surely, this lovely goat wouldn't lie to you about how much you are going to laugh at THE BIG AND TALL SHOW. Start out your week with an adventure to DTLA for a generous tasting of humorous feats with:
Leah Mansfield
Casey Ley
Chris Bennett
Dave Rankin
Erika Edwards
Hampton Yount
Come to the only place where the laughs are of ample prorportion. Support live comedy!
Mentions: Show 8:30pm. FREE!!! The Lash is located at 117 Winston St., Suite 104 // Pop-Up 1714 Las Palmas, LA. The Lash is easily accessible via public transit or car, and metered parking by the bar is free after 8:00pm.