Tasty News: Funny or Die Comedy Tour!!!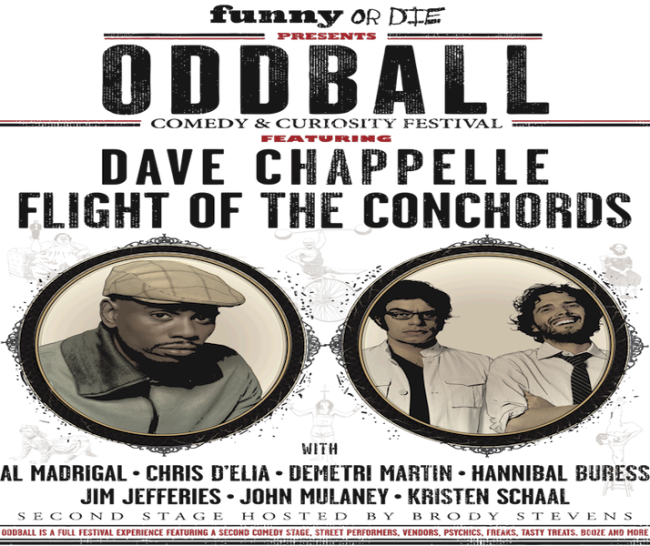 I am stupid crazy excited about this news (emphasis on the crazy). You favorite website for funny vids, Funny or Die, is putting together a live tour to blow away all other comedy extravaganzas. "The Oddball Comedy and Curiosity Festival" will be featuring amazing comedians like Al Madrigal, Chris D'Elia, Demetri Martin, Hannibal Buress, Jim Jefferies, John Mulaney, Kristen Schaal, and Brody Stevens. AND GET THIS, the headliners will be Dave Chappelle and Flight of the Conchords. I KNOW!!! Its gonna be sheer mad funny!
Mentions: Tix go on sale this Friday, June 21st. Check HERE for more details.