Quick Dish: Don't Miss "The Business" LA Show TONIGHT!
Every Thursday you can catch The Business regulars Chris Garcia, Sean O'Connor, Beth Stelling, Chris Thayer, and special guests at the Lyric-Hyperion Theatre & Cafe in Silver Lake for a measly 5 bucks. 5 BUCKS!!!! Quality comedy at a reasonable price is what this chica likes. Check out tonight's lineup. It should prove to be one special show.
TONY CAMIN
EMILY HELLER
DAVE STONE
RYAN DALTON
JOSH ANDROSKY
SHENG WANG
PLUS Business regular
CHRIS THAYER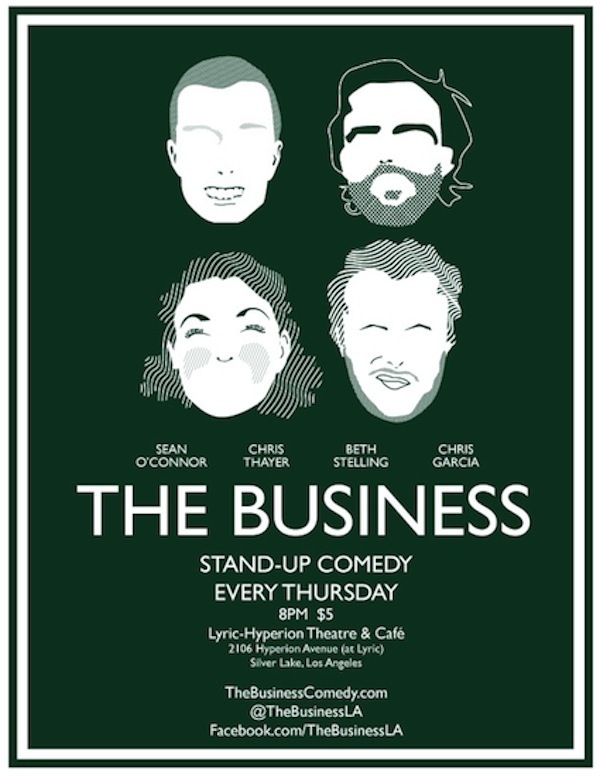 Mentions: Doors at 8PM/Show at 8:30 SHARP. For more "The Business" news go HERE.