Tasty News: Season FOUR of THE HALF HOUR Premieres 8.22 on Comedy Central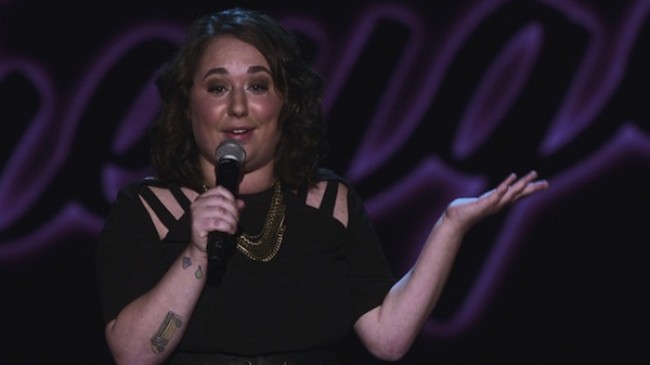 Woohoo! Comedy Central's THE HALF HOUR is back just in time to skip homework and watch. Saturday, August 22nd get your fill of some of the best up-and-coming stand-up performers in the biz. The first episode of the season (filmed at The Royale in Boston) will feature CC 'Comics to Watch' Liza Treyger and Hampton Yount. Treyger's set will examine topics like feminism and drunken mishaps while Yount will offer up his thoughts on infomericials, the Olympics, and conspiracy theorists. You can check out highlight previews of the episode on the Comedy Central App, cc.com, iTunes, Amazon Instant Video, Xbox Video, Apple Music, Vudu, and Google Play. I think that's enough choices, right? The season also promises outstanding comedic performances from your favorites, including Tone Bell, Michelle Buteau, Sean Donnelly, Phil Hanley, Randy Liedtke, Joe List, Sam Morril, Barry Rothbart, Andrew Santino, Beth Stelling, Brooks Wheelan, and Andy Woodhull. Fall just got a lot funnier!
Mentions: Watch the season four premiere August 22nd at Midnight ET/PT and 12:30 a.m. ET/PT (featuring Liza Treyger and Hampton Yount).