Video Licks: Watch A #TBT Sketch Worth The Time Travel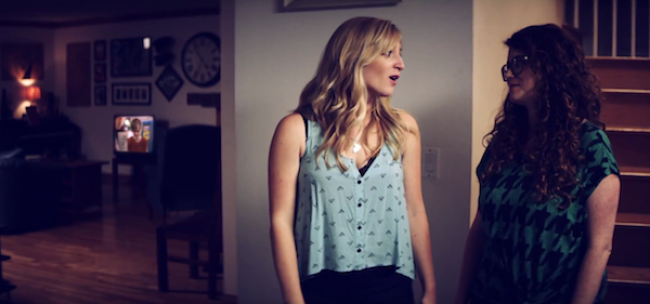 A #TBT sketch on an ACTUAL Thursday, how meta can you get? From the minds of Barbara Gray, Whitney Teubner, and Eric Stolze comes a Comedy Central venture that combines time travel, smartphones, the 90s, and the Backstreet Boys (plus a sprinkle of Strangers with Candy, if you're observant). Two BFFS are gifted some powerful cell phones that transport them back to their special childhood place. Also, former Simpsons writer and Tinkle Twin Dana Gould guest stars! Enjoy #TBT!
Mentions: This sketch was directed by Brandon Dermer. Check out more Comedy Central hilarity HERE.