Video Licks: The Schumer v. Gyllenhaal Cake Wars Begin on 'The Late Show with Stephen Colbert'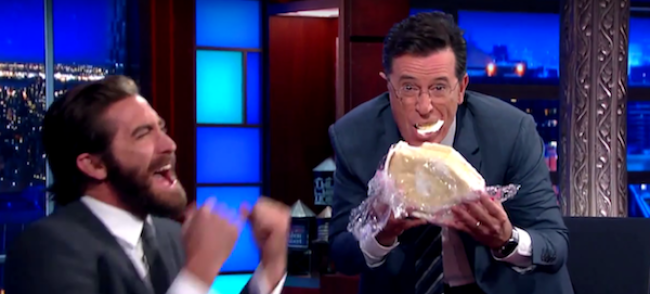 Remember when Amy Schumer showed video on The Late Show with Stephen Colbert of her consuming a frozen birthday cake at the pad she was renting from Jake Gyllenhaal? Well, revenge is dish best served cold. Gyllenhaal appeared on the show last night and sent Schumer a little cake message (which Colbert benefitted from in more ways than one). Yummmy!
Mentions: Watch Late Night with Stephen Colbert weeknights 11:35/10:35 PM on CBS.