Quick Dish: Pre-order Kurt Braunohler's Album "How Do I Land" Stat!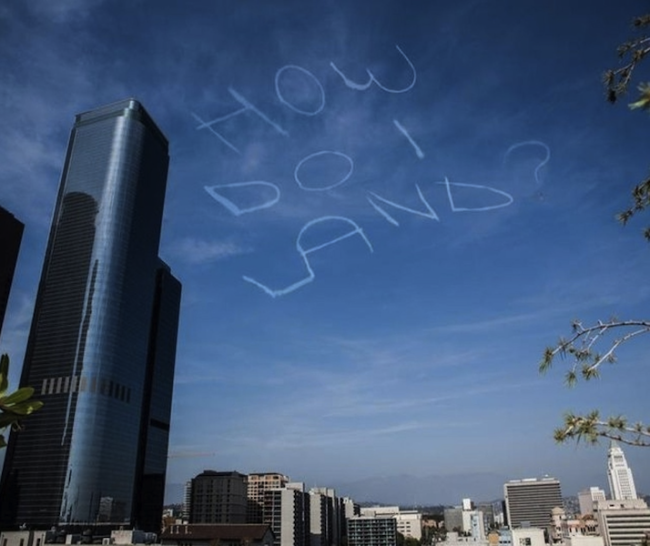 Host of the hottest comedy variety show in LA LA land, "Hot Tub" at The Virgil," Mr. Kurt Braunohler is conquering the West Coast like a serious pro. Aside from his comedy show success, Kurt has branched out into podcasting with The K Ohle on the Nerdist network and his debut comedy album How Do I Land? is available for pre-sale this very minute. The album was recorded at rock clubs in Seattle and Portland. You may remember the album title written across the LA sky once upon a one time. Braunohler's "Cloud Project" raised 6K via Kickstarter to execute this monumental joke, so why not smack that baby on an album cover? For all those die-hard Braunohler fans there are some pretty sweet pre-order bundles available:
Nothin' But Net! t-shirt
Kurt Brauhohler sports towel that says 'Keep It Dry!"
Personalized Engraved Double Dongs (Gotta listen to understand)
Here's a little sneak peak at the hilarity that will ensue if you purchase this album.
Mentions: Pre-order "How Do I Land?" HERE.