Video Licks: RILEY SOLONER's 'I Am A Talk Show Host' Dissects Late Night Devices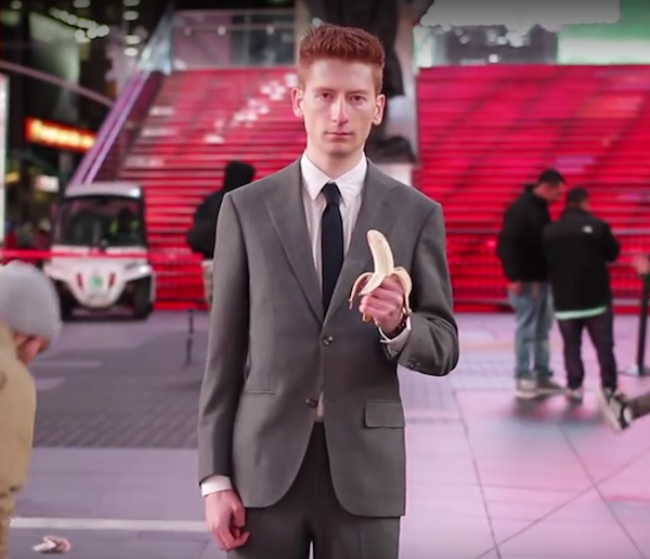 You're probably most familiar with RILEY SOLONER's work as Chris Gethard's beloved vacation expert, the always tropical Vacation Jason. However, this time RILEY is the host of the show. Watch this brilliant parody of the most important elements of a late night talk show. More animal sounds please! Enjoy I Am A Talk Show Host!
This video was written and directed by Soloner & Bluvband. The cast includes Jackie Jennings, Mimi Fischer, Giuseppe DeCaro, Adam Bozarth, Sarah Smallwood Parsons, Charone Frankel, and Brittany Tomkin. Music was provided by Riley #Jaeger.
Mentions: Watch more wild fun at Riley's YouTube Channel. Follow Riley #Jaeger on Twitter.