Video Licks: Watch JACQUELINE NOVAK Make Her Network TV Debut on 'The Late Late Show'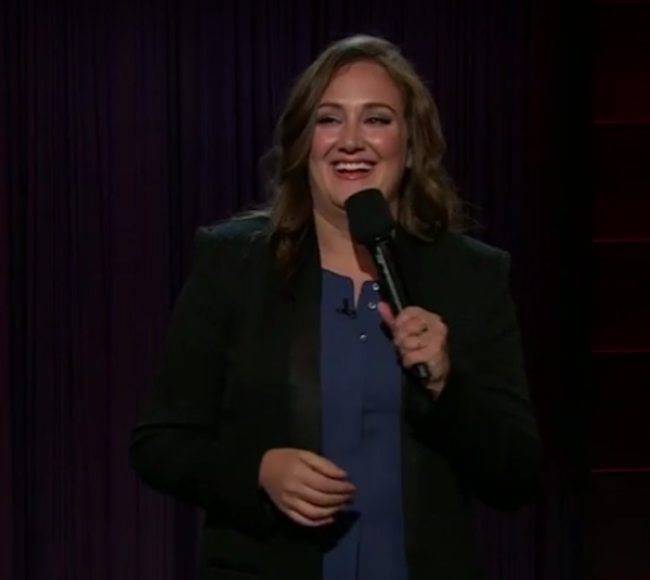 Comedian JACQUELINE NOVAK made her glorious late night TV debut yesterday on The Late Late Show. Novak had the crowd in the palm of her hand covering a topic everyone is familiar with, EATING! Just some of the food based activities Novak hilariously touched upon included shopping while hungry, food mathematics, how ladies react to a grande nacho platter, the shortcomings of a pizza party, and the comedian's personal garbage doll house. You'll be applauding this performance while you hunt for a snack. Enjoy!
Mentions: Watch The Late Late Show weeknights 12:37/11:37C on CBS.