Video Licks: Watch PETE HOLMES Share His Insane Cabbie Story on CONAN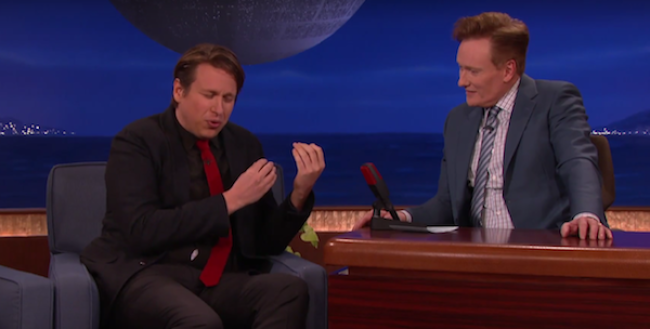 Hey, did you see the death star on CONAN's set? While you contain your Star Wars fever, have some laughs with Conan's guest Pete Holmes. Old Petey Pants tells a wild story of confronting a cabbie playing the flute. It's a guaranteed laugh!
Mentions: Watch CONAN weeknights 11/10C on TBS. Check out the You Made It Weird podcast at Nerdist.