Quick Dish: EVER MAINARD Will Encourage You To Stay Hydrated At NerdMelt on 03.08
Spend your Tuesday night with EVER MAINARD at NerdMelt and watch as she will instantly win you over with her wit, charm, and infectious enthusiasm. She's traveled all across the country performing and she also co-hosts her own storytelling show here in LA called The Last Book Review. However, on March 8th she will do an hour long set just for you! She's also bringing a stacked line-up of friends (Beth Stelling, Lindsay Adams, Matt McCarthy, and more) to open up what will sure to be an unforgettable evening! I'm already a devoted fan, what are you waiting for?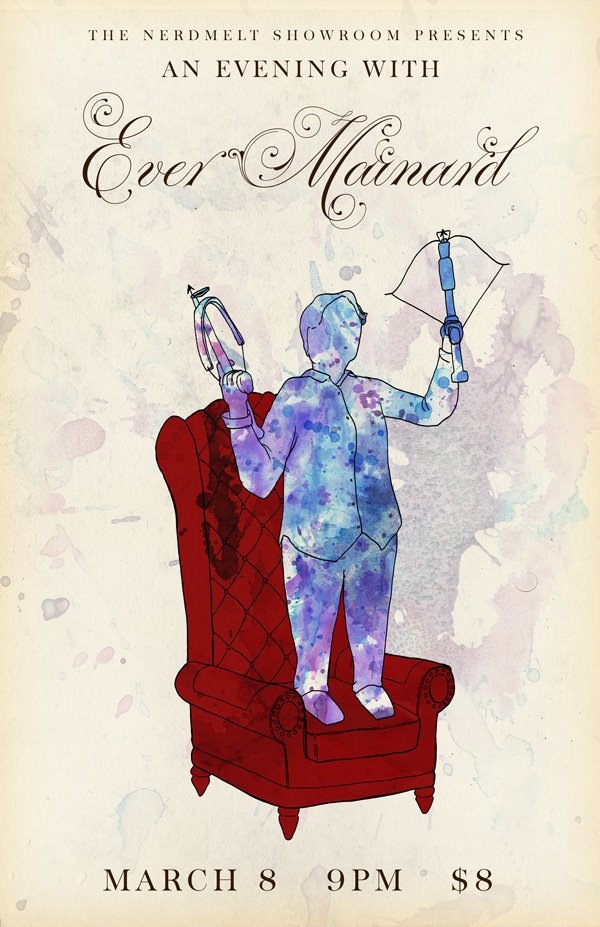 Mentions: Come to the NerdMelt Showroom at 9pm on Tuesday, March 8th. Tickets are $8 in advance/$10 at the door. Buy online HERE. NerdMelt Showroom is located at 7522 Sunset Blvd., LA. Watch her fan videos on YouTube. Be sure to follow Ever and The Last Book Review on Twitter.