Video Licks: Find Out Who TIG NOTARO's Babysitter is on CONAN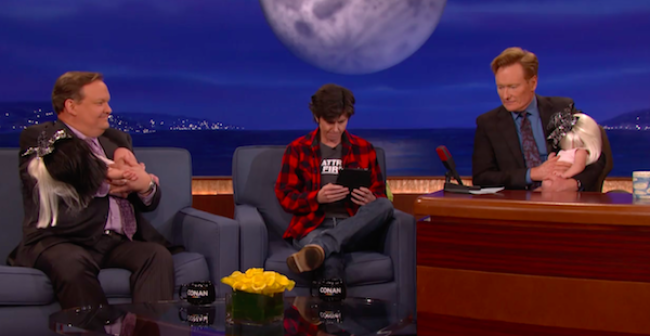 So what's better than being nominated for an Emmy? Showing off your babies on CONAN of course! Comedian Tig Notaro made an appearance with her two very young children yesterday. As might be appropriate for celeb kids, these two maintain their anonymity with the help of the very high profile babysitter. Watch as the audience is treated to a rockin' lullaby from singer-songwriter Sia.
Watch more clips from the interview below:
Mentions: Watch CONAN weeknights 11/10C on TBS. Tig's One Mississippi premieres September 9th on Amazon.