Tasty News: FIRST-EVER Film by Vine Stars 'FML' Out 10.11 with Jason Nash & Brandon Calvillo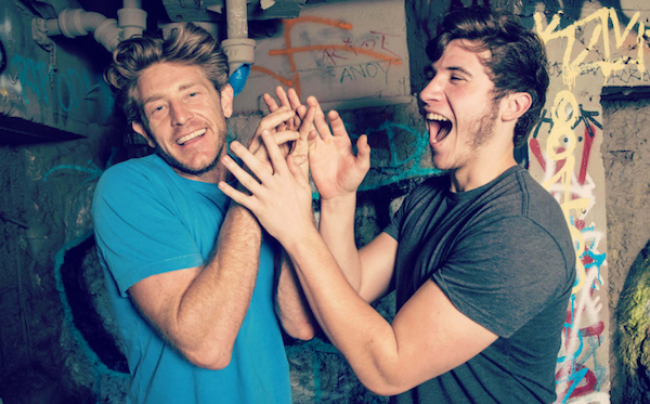 The road trip comedy film FML (you know what it stands for), starring Vine's most followed social media stars Jason Nash and Brandon Calvillo, will be released Tuesday, October 11th on iTunes and be available for digital download at fml-the-movie.com October 7. This production is the first-ever feature film written, directed and starring Vine stars. Starring along with Nash and Calvillo are Busy Phillips and Andy Daly, plus cameos from a plethora of Viners and social media stars with major digital cred, like Bart Baker, Jessica Serfaty, Ry Doon, Jimmy Tatro, Alex Ernst, David Dobrik, Liza Koshy, Big Nik, Manon Mathews, Lauren Giraldo, Cody Johns, Scotty Sire, Page & Timothy Kennedy, and Mikela Long.
The film, from Digital Riot Media, follows two unlikely friends on a journey to get a million followers via social media. The 40 year old stand-up comic Sam (played by Viner Nash), needs the huge follower count to save his marriage. His "best friend" Henry (played by Viner Calvillo), a social media star, just wishes to be with the Instagram model (Jessica Serfaty) who happens to live across the country. The two take a road trip to collaborate on videos with "stars" of social media and attain their goals. You may recall Jason Nash's debut film, Jason Nash is Married, made a grand jump from Comedy Central Studios web series to feature film. Nash will make history in his new endeavor where it will be the first time this many influencers come together for a high caliber feature-length narrative. Watch the trailer before the film drops next week.
Mentions: Go to fml-the-movie.com for more info. Connect with FML on F/B, Instagram and Twitter.