Icing: NEIL BANSIL Talks About Bringing "The Most RACES Show on Earth" to The Knitting Factory BK 4.11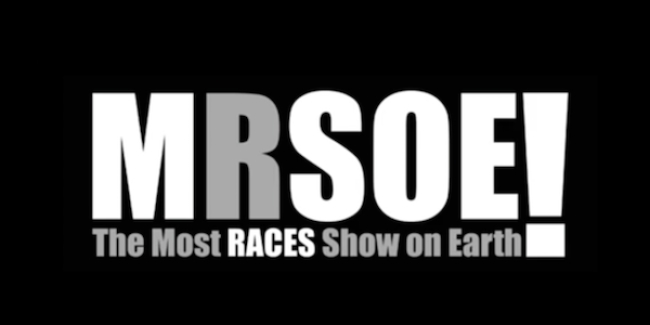 The Most Races Show On Earth is coming to The Knitting Factory Brooklyn in one week! Come again? Relax, it's nothing bad. Hailing from the cold north (that Toronto, kids) the MRSOE! is one of the longest running, traveling comedy shows that celebrates diversity. The upcoming April 11th show in Brooklyn will kick off this multicultural comedy party with comics Gina Brillon (Comedy Central), Sheng Wang (Fresh off the Boat), Daniel Tirado (Live @ Gotham, AXS TV), Eman El Husseini (Just for Laughs, CTV Comedy Now), and Rob Haze (Adam Devine's House Party, Flophouse), hosted by Drew Thomas (NBC's Last Comic Standing, Live @ Gotham). MRSOE! was founded in 2005 by creator/producer Neil Bansil and has sold out shows in Toronto, as well as all over the United States. Atlanta, Charleston, Denver, Buffalo, Nashville, & Charlotte have already experienced the tolerant power of this show, and Bansil has plans to premiere the show in new urban centers like NYC, Los Angeles, Chicago, San Francisco, Houston, Dallas, Seattle, Washington D.C., Toronto, Vancouver and Montreal. Unabashedly embracing diversity and multiculturalism for the traveling series' 12th year, Bansil shares his steadfast comedy mission with us in this super cool interview. We promise, it's all good! Enjoy!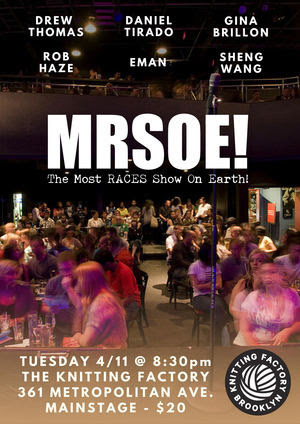 CAKE: A multicultural stand-up traveling comedy showcase, now that's a tongue-twister! It's almost as challenging as saying "The Most Races Show on Earth!" without folks doing a double-take. Which nicely leads me to the question, how did MRSOE! get its start and name?
BANSIL: The name actually came out of a need to create a show that would attract the attention of Toronto's cultural diversity. In 2004, The Toronto comedy scene was multicultural, and it was my goal to create a show that reflected that diversity. After performing at a show and talking with some comedy peers, I let them know about my idea to create a show, and I remember just saying, I'm going to call it, "The Most RACIST Show on Earth!" thinking that people would have to pay attention to that! The problem was, none of us were racist, but we were comprised of many different RACES, so I said it out loud a few times, and realized at that moment that I might have stumbled on the best show name in history! I love saying it out loud, just to get people's reactions… It sparks curiosity towards the show because people can't believe that anyone would put on a show like that, but it also gives us an opportunity to explain to the people, who inevitably ask, "What did you just say?"
CAKE: Since you started the show in Toronto, Canada, what's the journey been like traveling across North America to places like Atlanta, Charleston, Denver, Buffalo, Nashville, and Charlotte?
BANSIL: Toronto is city where multiculturalism and diversity is so ingrained and natural. People there, just "get it". Whenever we travel to new cities, especially those that aren't as diverse, it's always interesting to see how they react. We always try to reach out to the different cultural groups in each city and let them know that we're coming because sometimes they have been conditioned to feel like nothing is out there for them. When it comes down to it, people just want to see reflections of themselves on stage. They want a voice. In Atlanta, even though it's diverse, there's such a divide between Black and White audiences. In Charleston, it's a primarily White audience, but I know that there's a Filipino community there, and it's going to take time to get them together. We're slowly, but surely providing diverse audiences with something to look forward to.
CAKE: What have been some of your favorite experiences performing comedy for crowds in different regions of the U.S.?
BANSIL: The best experiences are the one's you least expect. In 2012 we went on an 18 city tour, primarily in the Southern States, and performed a show in a small town called Boone, NC at a place called the "Boone Saloon". I honestly expected no one to show up, but the venue was packed, we sold merchandise and it was easily one of the most fun shows we had on the tour. It just goes to show you that if you give people a chance, they can often surprise you. I find it amusing that we have a hardcore Appalachian fan base.
CAKE: What do you find most unique between Canadian and American audiences?
BANSIL: The difference between Canadian audiences and American audiences is that Canadian audiences seem to grasp the diversity theme a little quicker than American audiences. In Canada, and especially Toronto, people are used to growing up with many different cultures and no one really notices color, or religion, but in America those differences are clearly evident, not so much in the major cities, but in the Southern states where audiences aren't as diverse. There's diversity, but no one really hangs out together like in Canada. We need to get to a point in America where hanging out with people who are different than you is a normal occurrence. It's makes life a lot more interesting and you get invited to more dinner parties with good food.
CAKE: What are you looking forward to most about bringing the show to The Knitting Factory this April?
BANSIL: The thing I am looking forward to the most is being able to present one of the best comedy lineup's we have ever put together for a MRSOE! This will be our first show in New York so we wanted to "Stack" the lineup to give audiences a filler-free show of non-stop laughter.
CAKE: Tell us a little about the comedians you'll be featuring in Brooklyn?
BANSIL: What makes me so excited about this lineup is how diverse it is and the mixture of established and emerging talent.
Gina Brillon is a Puerto Rican comedian from the Bronx who first performed on MRSOE! in Toronto in 2008. Since then she has not only gone on to film a one-hour comedy special produced by Gabriel Iglesias, but she has also made regular appearances on CBS sitcom "Kevin Can Wait" starring Kevin James.
Sheng Wang is Taiwanese/American and first performed with MRSOE! in 2007 before going on to become one of the most respected NY comedians in recent years. We're excited to be bringing Sheng because he will be making his return to NY after moving to L.A. to become one of the lead writers for ABC'S hit sitcom "Fresh off the Boat."
Eman El-Husseini is Palestinian/Muslim/Gay and Canadian. Basically, she's just waiting to be deported. Her perspective in regards to living in the U.S. is something that all audiences will appreciate. She also loves Hummus.
Daniel Tirado is Polish/Peruvian and makes his home in Astoria, Queens. He's made appearances on "Live @ Gotham" and AXS TV. He's a veteran of the prestigious Just for Laughs Festival in Montreal and is equally adept at making audiences laugh in French and English!
Rob Haze, is the youngest comedian in the crew. Originally from Atlanta, he now makes his home in Brooklyn. Within 2 years, he was already named as one of the top 50 comedians to watch in Brooklyn. His comedy is a mix of smart/silly, but always unique and he's the next to make his mark in the comedy world.
The show is hosted by Drew Thomas, a MRSOE! alumni who has been with the show since 2007. He too has achieved mainstream success as a semi-finalist in last season's "Last Comic Standing" and stints on late-night TV, including The Late Late Show with Craig Ferguson and Live @ Gotham.
CAKE: What would you most like audiences to take away from each show?
BANSIL: I created The Most RACES Show on Earth! as a way of bringing people together through comedy. I believe diversity makes us better. I believe being around people who are different than us, makes us more tolerant, accepting, and caring of others. I want audiences to realize that regardless of our backgrounds, we can all be in the same room together, laughing, and it's all good.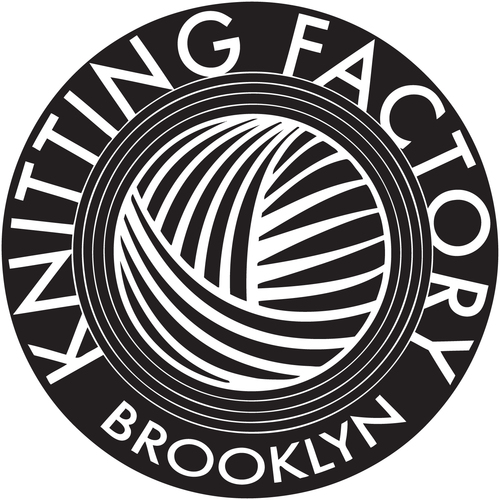 CAKE: What plans do you have for MRSOE! in the future?
BANSIL: One of our future goals for MRSOE! is to launch shows in various cities in Canada and the U.S.. In particular, Montreal, Chicago, L.A. San Francisco, Seattle, Vancouver, Washington D.C. and Houston. Basically, wherever there is an audience that values diversity, and vibes with what we're trying to accomplish, we'll be there. Following our North American Tour, we will work towards broadcasting a series of shows for Netflix. If you say it, it brings it into existence, right?!
CAKE: When do you plan to head out west to La La Land?
BANSIL: L.A. is our next destination. We have a number of comedians that are ready and willing to perform there, so we are looking at heading out there in the Fall.
CAKE: And last but not least, do you have a sweet tooth and, if so, what's your favorite dessert to consume and share?
BANSIL: I love to get a cup of Frozen Yogurt (TCBY's White Chocolate Mousse) sprinkled with almond slivers, Oreo's, and whip cream, oh and Brownies. I love Brownies too. Do I have to share?
CAKE: Sharing is optional.
Mentions: Doors 8:00pm. Show 8:30pm. BUY tickets HERE! All ages. 1/2 standing, 1/2 seated. Seating is first come first serve. The Knitting Factory BK is located at 361 Metropolitan Avenue, Brooklyn, NY 11211 [a 4 minute walk from the L/G Train (Lorimer-Metropolitan) and a 7 minute walk to L Train (Bedford Ave)].