Tasty News: Our favorite Twitter Reactions to the #Kanye #Kimmel Make-up Session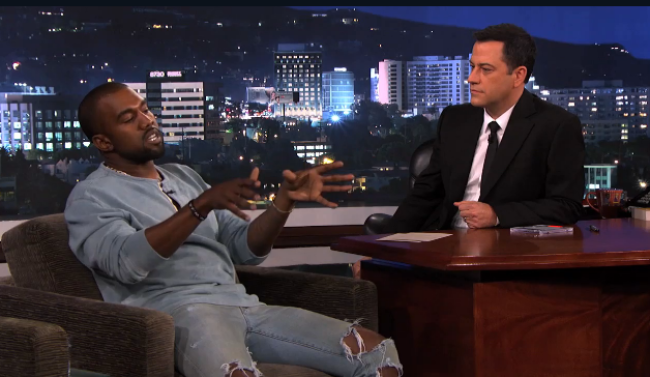 Kanye and Kimmel finally made peace on Jimmy Kimmel Live last night and Twitter was abuzz. I guess we can say "goodnight" to our dreams of epic rap feud battles. Darn!
I enjoy watching Kanye wanting to laugh but then seeing his serious side punch his lighter side in the face. #JimmyKimmel

— Fortune Feimster (@fortunefunny) October 10, 2013
Is Kanye on cocainye?

— Brendon Walsh (@brendonwalsh) October 10, 2013
Jimmy Kimmel was an okay guest on Kanye West Live tonight, he didn't really get to say much.

— Adam Kasper (@AdamKasperShow) October 10, 2013
Kanye just jumped up and down on Jimmy Kimmel's couch and screamed how much he loved Katie Holmes.

— Warren Holstein (@WarrenHolstein) October 10, 2013
Hey, @jimmykimmel audience members applauding @kanyewest arguing @KimKardashian deserves a Hollywood Walk Of Fame star, identify yourselves!

— KROQ's Bean (@clydetombaugh) October 10, 2013
Kanye going on Jimmy Kimmel is just his Kardashian side showing.

— Marcella Arguello (@marcellacomedy) October 10, 2013
Mentions: Watch "Jimmy Kimmel Live" weeknights 11:35|10:35c on ABC.