Video Licks: DRAWINGS MAN PRESENTS "Babies in Cars Getting Heat Exhaustion" at UCB Comedy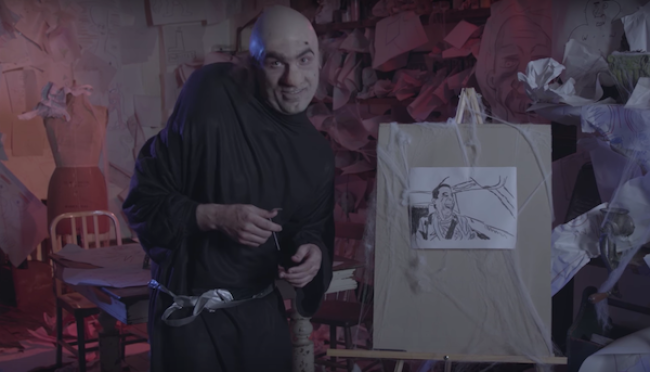 You know Jerry Seinfield from his hugely successful comedy with the familiar name, and of course, his series Comedians in Cars Getting Coffee. The guy knows his comedy and his vintage cars, but does he know BABIES?!!! From this title of this new Drawings Man Presents episode at UCB Comedy, I think you have you answer. Watch and heed it's message. (WARNING: Never leave babies, pets, or incapacitated adults in a hot car. NEVER!)
Who knew Drawings Man had a soft side?
This video was written by Alex Evan Meyers, directed by Fred Soligan, and produced by Evan Altshuler, Brandon Zelman, and Amy Bianco. The cast includes Evan Altshuler as Jerry Seinfeld, Chrissie Gruebel as the Concerned Woman, and Lila Pearlman as the baby.
Mentions: Experience more sketch & experimental comedy at UCB Comedy.