Tasty News: The CHRIS GETHARD SHOW Is Back LIVE Tomorrow for It's truTV Premiere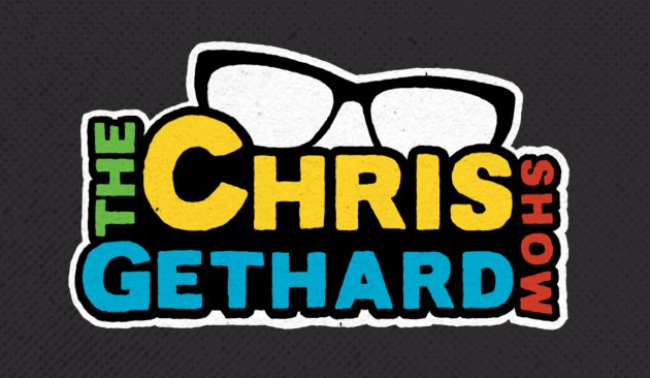 One of the most innovative, compelling, and laugh-worthy shows on television is back TOMORROW, August 3rd, on truTV. The Chris Gethard Show has come a long way since its inception at The Upright Citizens Brigade in NY It's gone from live stage show to public access show to Fusion TV show produced by Funny Or Die to it's current home at truTV. On a recent Facebook live interview with Langan Kingsley, Gethard reminded us that at the very first stage show, TCGS's Shannon O'Neill offered up a photo series of her bowel movements and their origins. What other phone-in comedy and variety talk show can include an event like that in it's history? We can't wait for more outrageous and courageous comedy events this season. I just pray that there's more dumpster diving. Please, please, PLEASE! Check out this TCA 2017 trailer and watch the show TOMORROW Live!
We miss you, Vacation Jason & The Human Fish! Psst…the premiere show includes special guests @truTVjokers and musical guest @YoungParis.
Mentions: See The Chris Gethard Show Thursdays 11/10c on truTV. Specifics: us west coast viewers with a cable subscription (that includes truTV) can watch TCGS live on the website or through the app. East Coast viewers with a similar subscription can watch live as it airs. Non-cable subscribers can watch live through Sling TV, Hulu with Live TV, Direct Now and Playstation Vue. The show is filmed in midtown Manhattan 11pm on Thursdays. Ticket requests will go live 8 days before an episode airs.