Video Licks: CONAN O'BRIEN & KUMAIL NANJIANI Enter Middle-Earth for This Hilarious "Clueless Gamer" Segment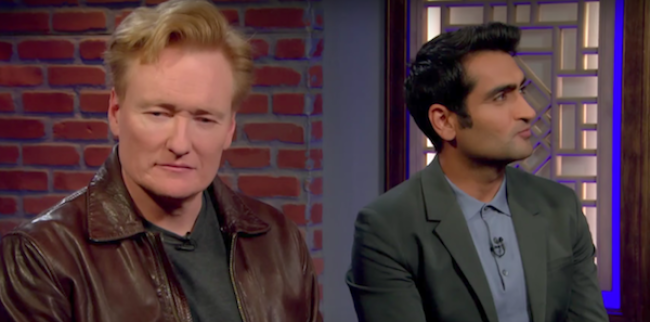 Many a gamer would say video games ARE their religion, but that's a discussion for another time. In this new Clueless Gamer segment, CONAN welcomes comedian, actor, and voice of "Middle-earth: Shadow Of War's" orc Dûgz the Agonizer, Kumail Nanjiani (The Big Sick, Silicon Valley). Conan and Kumail try out the game and the CONAN host soon discovers Kumail may not sound like an orc from Middle-earth AT ALL. Enjoy!
Mentions: Watch CONAN weeknights 11/10C on TBS.