Quick Dish NY: Mein (kült) HALLOWEEN INVOCATION Variety Show 10.31 at The PIT LOFT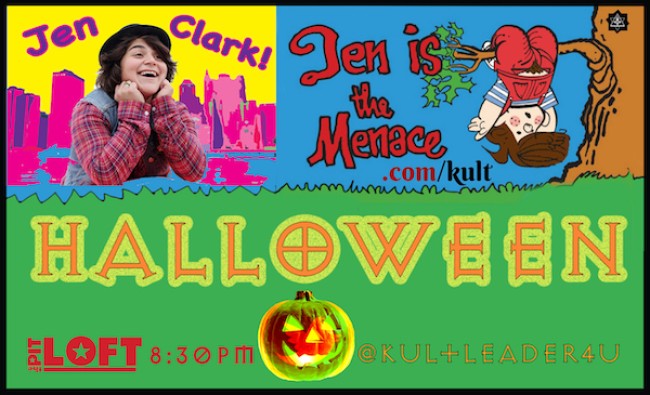 It's just 19 days before Halloween and you can feel the creepy and crawly in the air. This October 31st the Mein Künt show turns cultish, offering up a "spooky, bad-girl bonanaza" where you will encounter Jen Clark's coven of crazy characters. Expect a "magical, multimedia, esoteric explosion" where YOU ARE the kult leader. The HALLOWEEN INVOCATION welcomes this bewitching cast:
Lady Zia (Drag Miss Palace Princess 2017)
Lauren Maul (Goodwitch & Creator)
Brie Y.O.B. (Drag Cheese Queen)
Kim Kaiser (Militant Feminist Clown)
KK Apple (Comedy Comedy Bang Pow)
PLUS
Séance Spectacular (Boo!)
Special Guests (Spooky!)
Giveaways (Yay!)
SNEAK PEEK OF MEIN NEW VIDEO SERIES PILOT
Oh my, Jen may have outdone herself this time! Expect plenty of positivity and NSFW fun!

Mentions: Show 8:30pm. Buy ticket HERE. The PIT LOFT is located at 154 W 29th St NYC, 10001.