Quick Dish LA: THE COMEDY BUREAU Celebrates It's 7th Anniversary 10.22 at Nerdist Showroom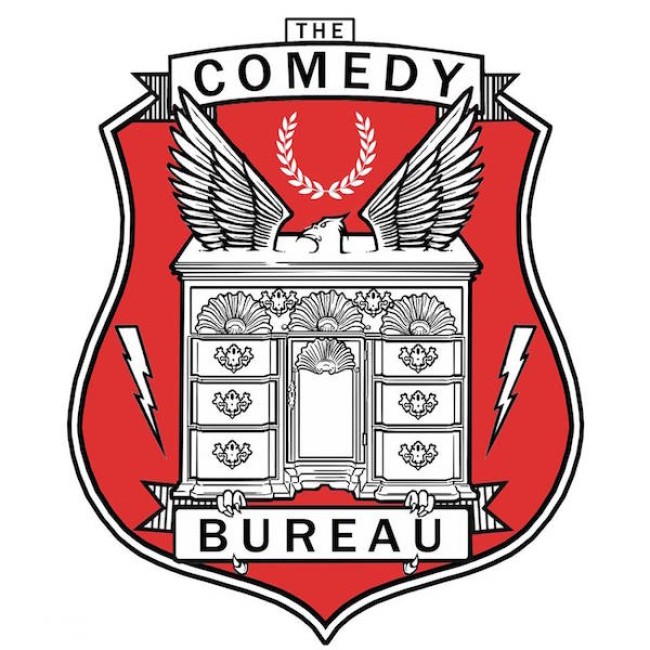 Comedy Cake chum and fellow information hoarder, THE COMEDY BUREAU, will be celebrating it's 7th Anniversary this month. "The Bureau" has been bringing comedians, comedy fans, industry types, etc., it's LA Open Mic Map, LA Comedy Show Map, comedy news and shows for 3 years short of decade, and Jake Kroeger, noted sartorialist and the bureau's leader, is taking time to mark the occasion. (The chap posts 7 days a week and has been doing so since 2010, kids. Madness!) The event will take place Sunday, October 22nd at the Nerdist Showroom and will feature a carefully curated list of the finest comics around, including:
Guy Branum
James Adomian
Byron Bowers
Moses Storm
Candice Thompson
James Fritz
Natalie Palamides
ft. Dr. Brown & Donny Divinian
Word on the street is there will also be a raffle giveway (which will include a fancy enamel pin). The event will also be part fundraiser, raising coin for "the staff" of The Comedy Bureau, which happens to be JUST Jake. Be there for all the fun!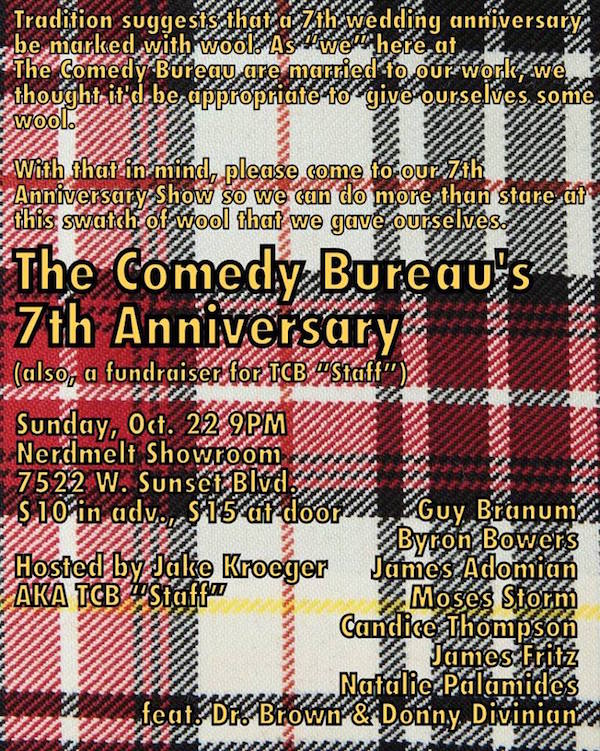 Mentions: Show 9pm. Buy tix HERE or HERE. Contribute to TCM's Patreon HERE. Nerdmelt Showroom is located at 7522 Sunset Blvd., Los Angeles, CA 90046.