Video Licks: Get to "WALKING with Jordy and Brooks" for Some Online Chuckles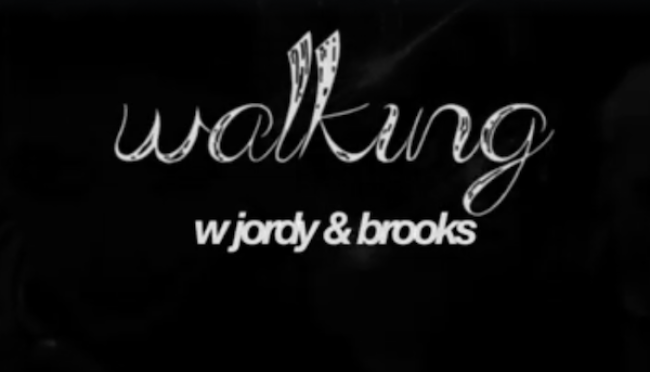 Who knew just walking around could produce such engaging content. The Facebook series, aptly called Walking with Jordy and Brooks, not surprisingly, doesn't concentrate on low impact exercise but the protagonists' banter and odd mid-walk run-ins. Below you can watch the stars Jordan Mendoza and Brooks Allison getting their walk on with humorous results:
"Freak Nasty": Jordy finds out the girl Brooks has been talking about is his sister.
"Beats by Dre": Brooks is having some problems with his new head phones
"Xanax": Brooks and Jordy encounter a stranger that thinks she knows them real well
As for the "Walking" creators, Jordan Mendoza is a writer and comedian based in NYC who co-hosts the monthly show Drunk Science at Littlefield. He makes videos with his groups jordmartybrooks & DUMB Video and his animated short films was awarded final selection at the Moët Moment Film Festival. As for Brooks Allison, he is one third of the comedy team jordymartybrooks and spend his time in Brooklyn being a musician, actor and improvisor. He studied improvisation at the Upright Citizens Brigade Theatre and composes music for podcasts such as The Book of Ye, Dead Meet, and Comedynd.
Mentions: These somewhat-improvised short videos we featured are part of a growing series, with 11 episodes in total to date. Please watch more of the series HERE & on Facebook.