Quick Dish LA: A NIGHT WASTED with AJ Lubecker 11.17 at NerdMelt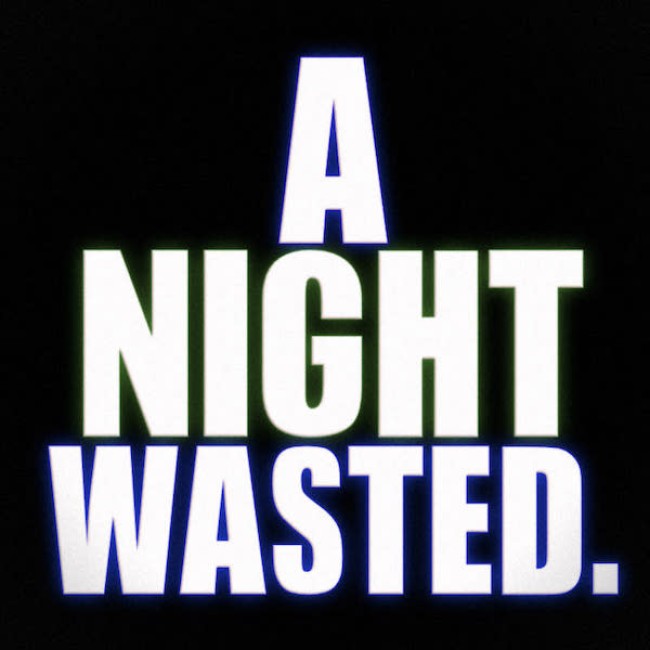 Is any experience in life really a waste? Of course it's not! We are the sum of ALL our experiences and at the new comedy show A NIGHT WASTED laughter is the big takeaway. Hosted and produced by Chicago stand up AJ Lubecker (called "a more put together Mitch Hedberg" by an internet commenter), A Night Wasted is a mix of stunts, pranks, and stand-up comedy. Friday, November 17th at Nerdmelt Theater, roll with the comedy punches and these stand-up talents:
JABOUKIE YOUNG-WHITE (Rolling Stone, American Vandal)
MARLENA RODRIGUEZ (Unbreakable Kimmy Schmidt)
DAN AHDOOT (Tonight Show, Bajillion Dollar Properties)
and more!
Enjoy life before YOU waste away!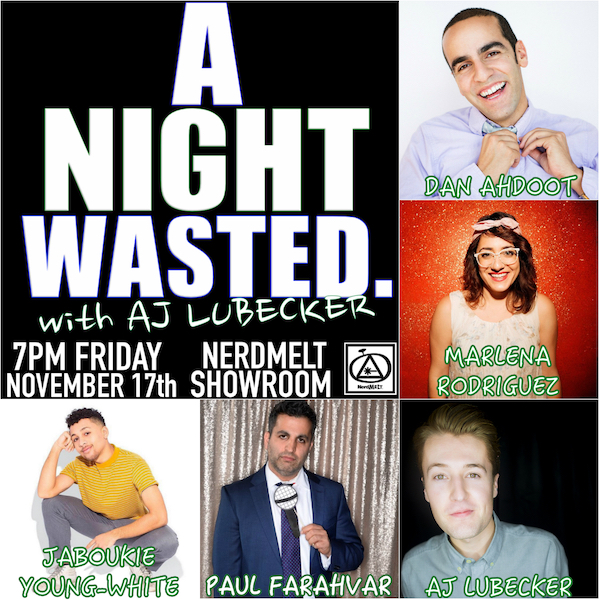 Mentions: Show 7pm. Tickets are $8 in advance / $10 at the door. Nerdmelt Showroom is located at 7522 Sunset Blvd., Los Angeles CA 90046.