Tasty News: iThentic Rebrands as iFestivus Plus New Channel Partnership with FUNNY OR DIE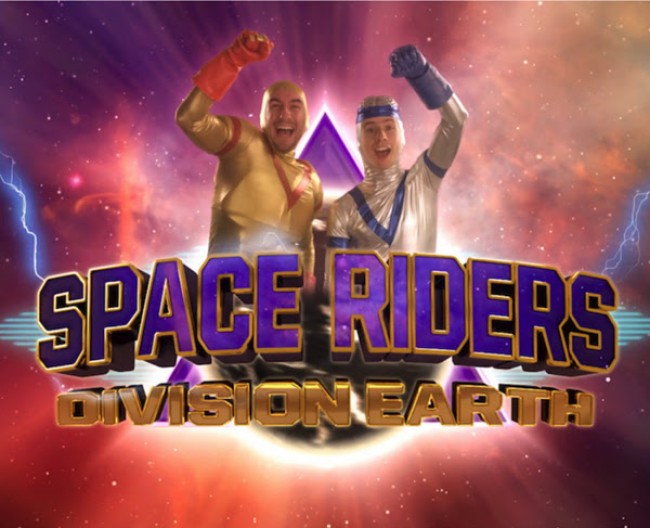 Announced today, iThentic has rebranded it's distribution platform under the new name iFestivus. They also sprung the news that the digital content studio has formed a a new strategic partnership with the premiere entertainment brand and production studio, FUNNY OR DIE, starting off with the launch of a dedicated iFestivus comedy channel on the platform. Headlining the iFestivus launch on FOD is the first season of iThentic's award-winning digital series, Space Riders: Division Earth. The sci-fi comedy series – created, written and starring Mark Little (Variety's Top 10 Comedians to Watch, Mr. D) and Dan Beirne (The Handmaid's Tale, Fargo), directed by Jordan Canning (Baroness von Sketch Show, This Hour Has 22 Minutes) – features the adventures of two run-of-the-mill Earthly citizens who accidentally become the planet's heroes.
iFestivus will showcase the very best of iThentic's library of comedy content including the original title from comedian Chris Locke (Laugh Sabbath), entitled Learning Nature With Chris. Also, beginning December 12, 2017, the second season of Space Riders: Division Earth will be launched. And if that that wasn't enough, the iFestivus team is curating a selection of comedy series from third party producers to be presented on its channel in the coming months. We can't wait to consume it all up like a hamster eating baby corn! Catch the first episode of Space Riders: Division Earth season one to get yourself hooked real quick like:
Mentions: Watch more episodes of Space Riders: Division Earth at Funny Or Die. The series is an iThentic production in association with Bell Media and with the participation of the Independent Production Fund, the OMDC (Ontario Media Development Corporation) and the CMF (Canada Media Fund). Watch more iFestivus content HERE.