Quick Dish: Start Celebrating Early with Keep It Clean: Thanksgiving Edition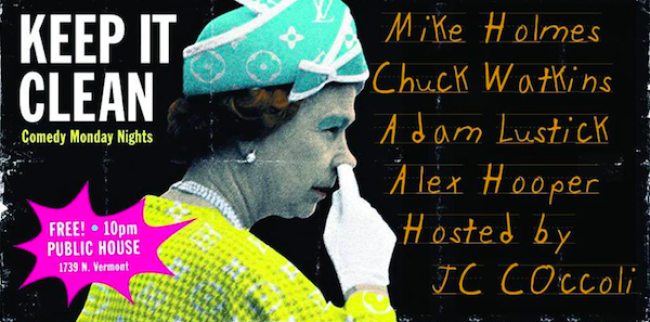 The pilgrims had an ample supply of free beer and laughs, right? Well, the Keep It Clean comedy show does! Get into the holiday spirit and get thee to the Public House at 10p tonight for this gobbles of good lineup:
Chuck Watkins
Mike Holmes
Alex Hooper
Adam Lustick
Hosted by JC Coccoli
Mentions: Admission is free and so are the laughs.