Video Licks: Starbucks Gives it The Old College Try with "Racial Bias Awareness" Training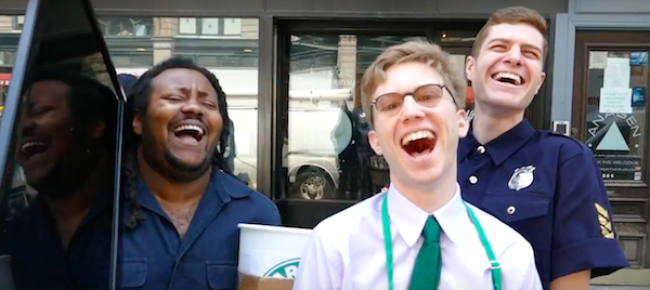 Yesterday, 8,000 Starbucks locations nationwide closed early for racial bias training. Who doesn't love a corporate drilling, oh I mean being educated with your peers? We've heard bit and pieces about what went down, but now you can get the real scoop with Never Sad. Some of the newest policies that will be implemented include removing those pesky emergency numbers from all phones, changing bathroom codes to something more historically aware, and offering a new size of drink that anyone could enjoy. Now watch Racial Bias Awareness at Starbucks with the director of Urban Relations! They're trying!
NEVER SAD is comedy by Jed Feiman & Nehemiah Markos.
Mentions: Watch more spicy content from Never Sad HERE!