Video Licks: Sona Gets Less Than She Bargained for When Her Boss CONAN Buys Her a New Car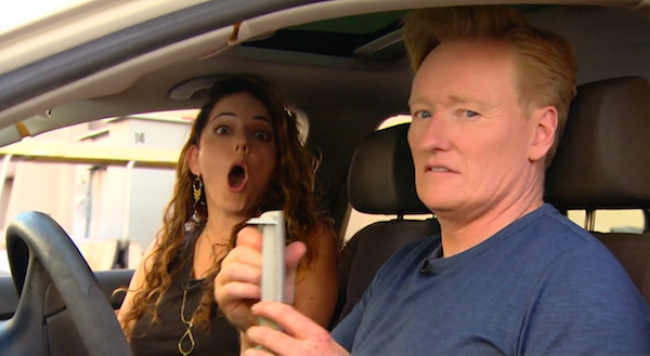 You can almost sense that new car smell. Mmmm… chemicals. Are you reading for some vehicle shopping with Conan O'Brien and his coupon savvy assistance Sona Movsesian? Her Jetta has 100k+ miles on it, has only seen a mechanic once, and is probably ready for greener pastures. Since Sona's boss is too recognizable, he's decided to help her out with some online car shopping. Sure, they may have veered outside of Sona's budget (and way below), but that's makes it more fun! Enjoy Conan Helps His Assistant Buy A New Car!
Mentions: Watch CONAN weeknight 11/10C on TBS.