Tasty News: Listen to A Downright Clever Track off of JASON SALMON's Debut Stand-Up Album "Force of Nurture" Out 10.23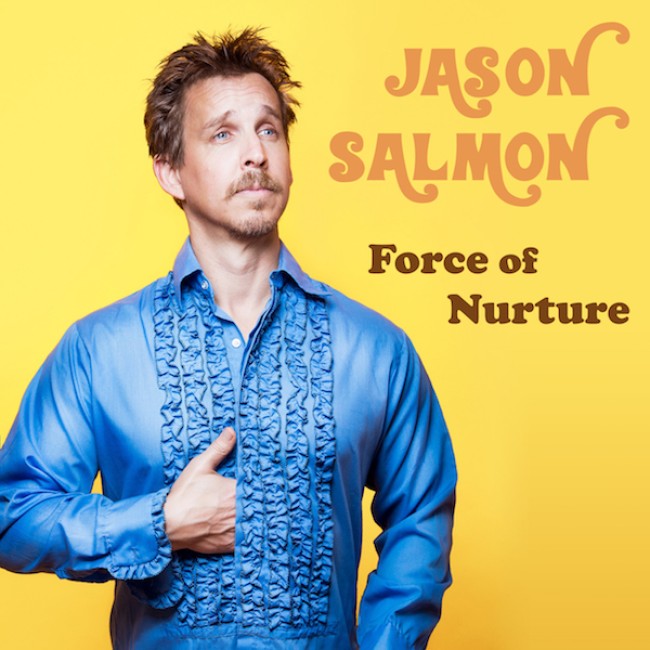 Let's face it. When you hear audiences howling on comedy albums, a lot of the time it's just a bunch of plastered individuals who'd laugh even if there was no comedian on stage. Now, in the case of JASON SALMON'S upcoming album Force Of Nurture, I have not an ounce of guilt telling you that the uproarious laughter from the audience is 100% authentic and well-deserved. Salmon, who you may know from Orange Is The New Black and 30 Rock, unveils his debut comedy release Tuesday, October 23rd on 800 Pound Gorilla Records. One day earlier he will celebrate the debut with a release show in NYC at Stand Up NY on October 22 (ticket link here), followed by a European tour for our troops stationed overseas, and civilian tour dates thereafter.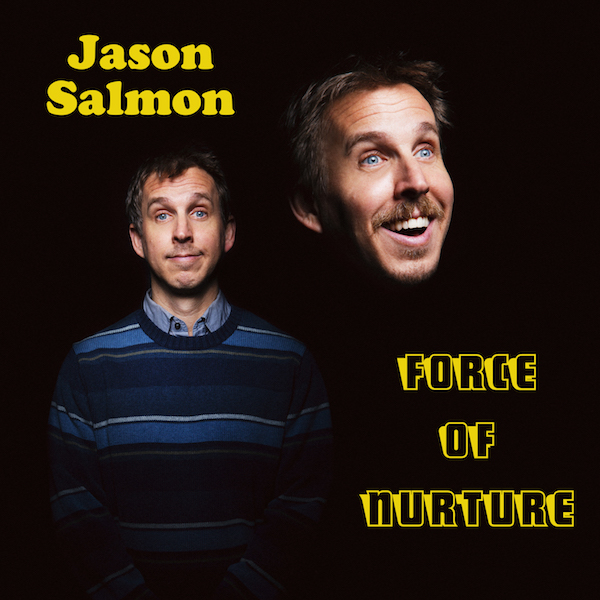 There's so much comedy goodness oozing from this album, it can't help but eek out to it's eager internet audience. Lucky for you Comedy Cake readers, we have a juicy track off Force of Nurture for you to feast your eardrums on. Everybody's Stupid is a power-packed portion of Salmon's common sense philosophies. In his view, even the most intelligent among us are stupid at something. Yes, not a soul is immune and the evidence can be quickly garnered from a simple stroll down the block. Salmon has no qualms expounding on examples from both man-on-the-street observation and personal restaurant experiences. After listening to the track, you too will be thinking "Branzino" might just be the next great tanning accelerator. And, yes, I had to look up how to spell tanning accelerator. Enjoy!
Everybody's Stupid
Mentions: Album out 10.23 on 800 Pound Gorilla Records.The NYC release show for Force Of Nurture happens 10.22 at Stand Up NY at 8pm. Tix HERE. A full listing of Salmon's tour dates is available at www.jason-salmon.com. Salmon's sketch comedy can be found at his eponymous YouTube channel. Follow him on Twitter @JSalmonComedy & Instagram @JSalmonComedy.