Quick Dish NY: TIGHT SHIP "Goodbye '18" 11.15 at Freddy's Bar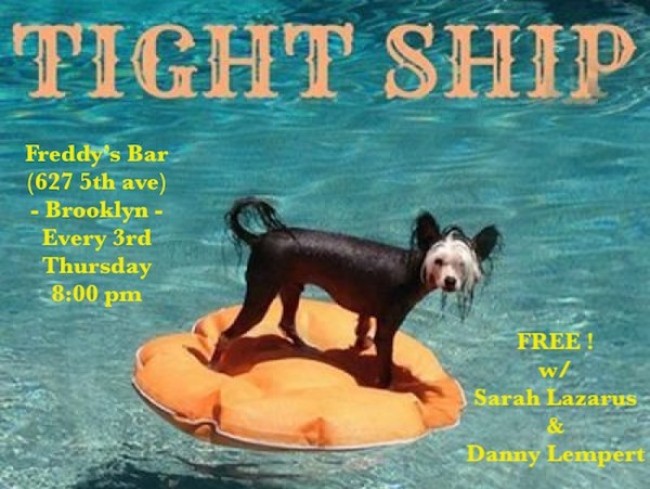 The last TIGHT SHIP installment of the year happens Thursday, November 15th at Freddy's Bar & Backroom. So what exactly does that entail? This voyage includes post birthday boasting, a symbolic fish fry, and, of course, saying GOODBYE to 2018 with these lively performers:
Nick Mestad (iO)
Jes Tom (Reductress)
Brian Muller (The Deuce)
Eytan Boclin (UCB)
Jesse Roth (UCB)
hosted by Sarah Lazarus & Danny Lempert
All steam ahead, kids! GO!
Mentions: Show 8pm. FREE!!! Freddy's Bar & Backroom is located at 627 5th Ave, Brooklyn, NY 11215.