Quick Dish NY: VINTAGE BASEMENT with Max & Nicky 11.19 at UNDER St. Marks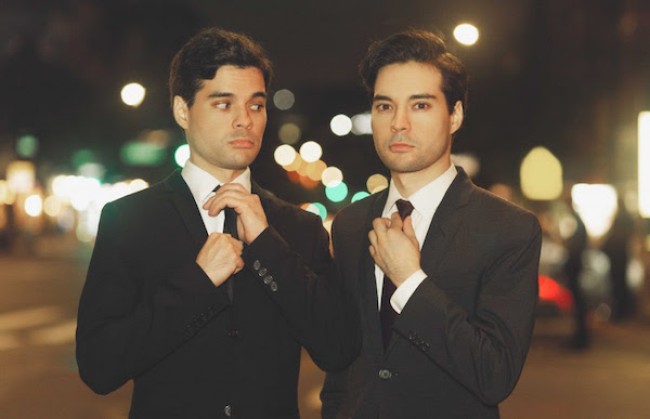 Brace yourself for an evening of neo-retro entertainment brought to you by very similarly looking brothers! Monday, November 19th at UNDER ST. MARKS, have a look through the VINTAGE BASEMENT! Like a Narnia of variety entertainment, the show offers "quirky, absurd antics and dovelike musical stylings" with the addition of, count then, "FIVE hilarious stand-up comics." This month's lineup includes
EMMY BLOTNICK (Conan, Comedy Central)
SAM JAY (SNL, Jimmy Kimmel Live!)
JACQUELINE NOVAK (Tonight Show w/ Jimmy Fallon, Late Late Show w/ James Corden)
CAITLIN PELUFFO (Late Show w/ Stephen Colbert, SF Sketchfest)
MOLLY RUBEN-LONG (Viceland, Fuse)
brought to you by Max and Nicky Weinbach!
Can the Weinbach twins outdo themselves once again? Only one way to find out! GO!
Mentions: Show 9pm. Buy tickets HERE & there. $10 at the door. UNDER St. Marks is located at 94 St. Marks Pl., New York, NY 10009 (between 1st Avenue and Avenue A; nearest Subway stations: Astor Place [4 and 6 lines], 2nd Ave [F and M lines], 1st Ave [L line]). See the show every 3rd Monday of the month! Photo by Arin Sang-urai. Brought to you in association with FRIGID New York @ Horse Trade and Learn From Me Comedy.