Tasty News: The Final Season of TEACHERS on TV Land Premieres TONIGHT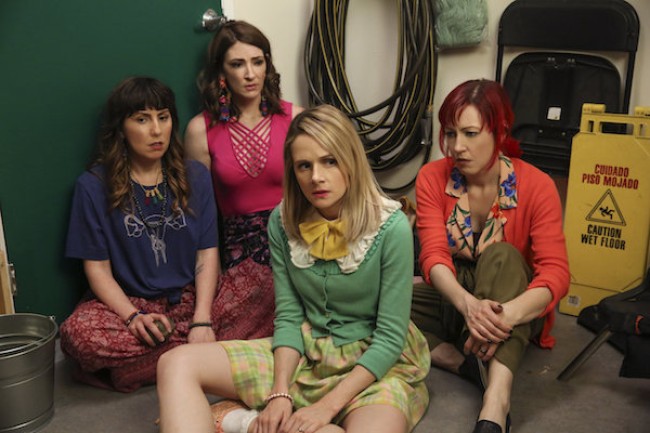 Did you get all your TEACHERS on TV Land bingeing out of the way to prepare for tonight's premiere? It's the final season of The Katydids' hilarious season and we can wait to imbibe every single minute. Of course, the series revolves around a group of elementary school teacgers who try to educate young minds while getting their own lives in order, sort of. Caitlin Barlow (Ms. Cannon), Katy Colloton (Ms. Snap), Kate Lambert (Ms. Watson), Katie O'Brien (Ms. Bennigan) and Kathryn Renée Thomas (Mrs. Adler) will be back and taking no prisoners. OK, maybe a few, but it's for the good of the class! Tonight's episode, called Thoughts and Bears revolves around Fillmore Elementary's new neighbor who possesses something furry and dangerous that has the teacher crew on edge. It also seems Ms. Watson will finally face her former beau Toby. Squee! So much to look forward to, kids! Enjoy!
Mentions: Check out the season premiere TONIGHT at 10/9c on @tvland. Image courtesy of TV Land.