Quick Dish LA: Tomorrow at Dynasty Typewriter HIGH DIARY with Abdullah Saeed, Billie Lee, DJ Douggpound & More!
What happens when you add soft drugs to the My Diary equation? A hell of a lot of HIGH DIARY fun! TOMORROW at Dynasty Typewriter, come watch your favorite entertainers explore the secrets that lay within their diaries while HIGH! Those private moments will finally get aired out for all to see (as they should)! The lineup includes
Billie Lee (Vanderpump Rules)
Abdullah Saeed (High Maintenance)
DJ Douggpound (Eric Andre Show)
Paul Downs (Broad City)
Christopher Smith Bryant (Cooking on HIGH)
Sara Weinshenk (Stoned Science TV)
Hosted by Lindsay Ames
Crack open those journals of memories because the truth is coming out!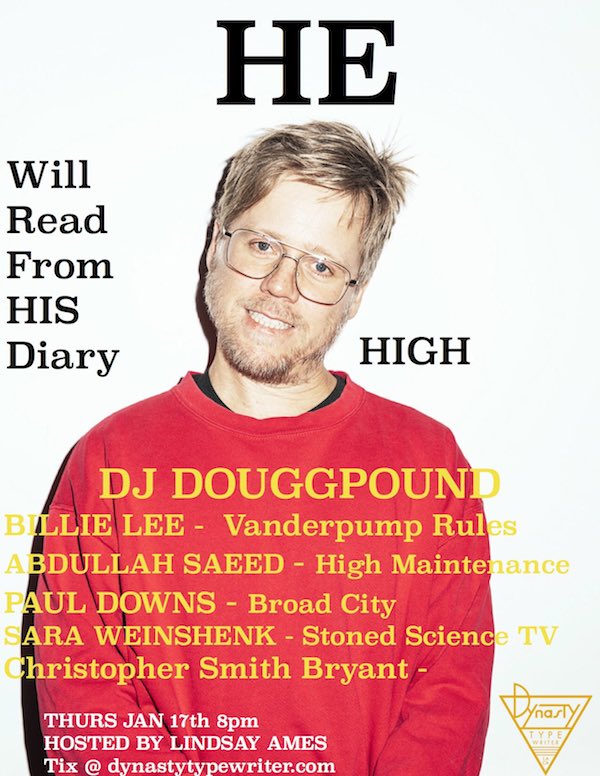 Mentions: Doors 7:30pm. 18+. $15 advance/$20 at the door. No item min. Yummy popcorn for purchase. Dynasty Typewriter is located at 2511 Wilshire Blvd.