Quick Dish LA: ME, MYSELF & DIE Sketch Revue Sunday 5.5 at Second City Hollywood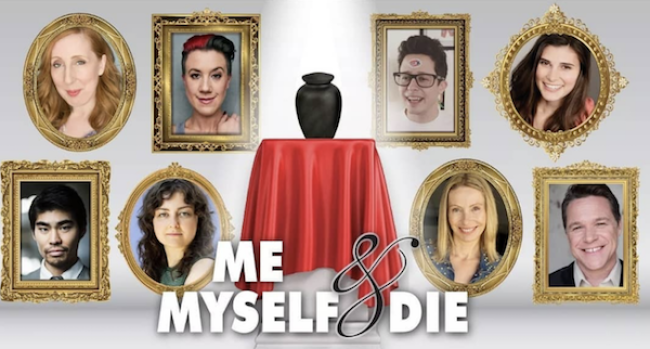 While you DVR the guaranteed carnage that follows the Battle of Winterfell, may we suggest attending a sketch revue dedicated to subjects that could pop up in any Game of Thrones episode. What are we talking about? Death, transformation and identity, of course! Sunday, May 5th at Second City Hollywood come check out ME, MYSELF, & DIE. There may be no "I" in death, but there's plenty to laugh about getting there. (HEY, that didn't make sense, well neither does life sometimes). Your cast for this funny revue includes:
France Demoulin
Andrea Fantauzzi
Iris Haas-Biel
Takaaki Hirakawa
Jennifer Kenyon
Sam Kimbrell
Andrew Langsam
Leslie Rubino
directed by Emily Walker with musical direction by Jake Cassman
Be there, together!
Mentions: Show 8pm. $10/$1 with SC ID. Second City Hollywood is located at 6560 Hollywood Blvd., Hollywood, CA 90028 (located on the 2nd floor with stair access only.) OTHER DATES available to see the revue include 5.12, 5.19, 6.2, 6.9, & 6.16.