Tasty News: Space Aliens Are A Threat in This Track from Yemeni-American Comic ALI SULTAN'S Debut Album "Happy To Be Here" Out 5.24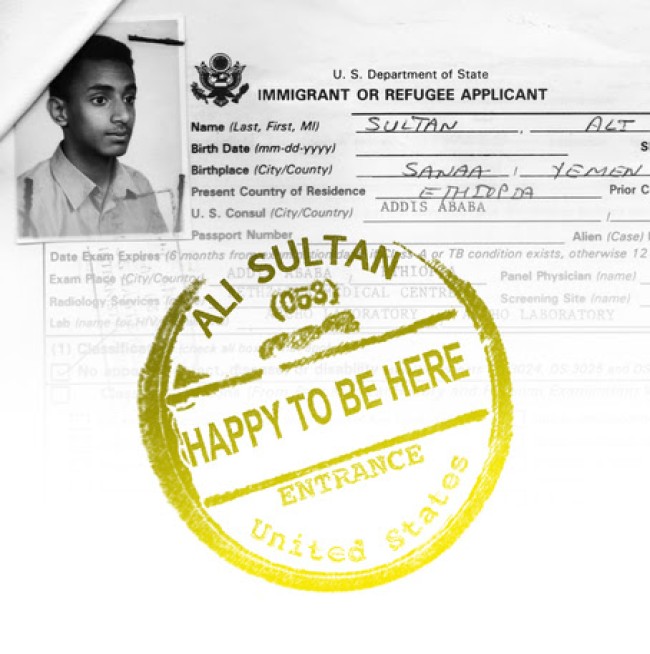 Another day, another hot comedy track for the Comedy Cake kiddies! ALI SULTAN'S debut comedy album, Happy To Be Here, comes out on Blonde Medicine Friday, May 24th, but we have a sneak peek for you NOW. The Yemeni-American immigrant and entertainer tackles a bevy of topics (fish out of water discoveries, once-in-a-lifetime stories, & more) in this hour recorded in his hometown of Minneapolis. Sultan was introduced to his first stand-up comedic performance when he moved to America at the tender age of 15. After being bitten by the comedy bug, he soon wanted to give stand-up a try in front of an audience, but just needed to get past the hurdle of learning English. SPOILER: He succeeded!
He was the first person to win both Acme's Funniest Person AND House of Comedy's Funniest Person contests his first year in comedy with many more hallmarks to follow. He was the first professional Yemeni-American comedian to be featured on television when Kevin Hart chose him to perform on Comedy Central's Hart of The City. He filmed two specials in 2018, domestically, Wanda Sykes' Unprotected Sets (Epix) and, internationally, in Dubai for the first half hour specials for Comedy Central Arabia. The honors just keep coming and soon you'll be greedily consuming the comic's debut album! Now listen to the track "Worried About Alien Invasions" where Ali jokes about his fear of space aliens, mistrust of NASA, the need for beaming DMX across the universe, and Earth's ace in the hole for saving the planet from such space invaders. Enjoy!
Mentions: Happy To Be Here will be out on iTunes May 24th. Follow Ali on Twitter, Facebook, and Instagram.