Tasty News: Listen to A "Fishy" Conspiracy Track Off PAT BURTSCHER's Upcoming Album PATTY CAKES Out July 5th
Just when you thought you could never fall for a conspiracy theory, comedian PAT BURTSCHER makes you question that seemingly "harmless" aquatic creature currently staring at you with it's adorable bulbous eyes. This July 5th, the world will, no doubt, be a happier place with the release of Burtscher's newest comedy album, PATTY CAKES. It was recorded at Toronto's Comedy Bar this past April, when the comic made the big move from Toronto to NYC. It's clear to me he'll do just fine! Listen to this track off of the album that showcases Pat's knack for contagious silliness that features the comedian questioning whether goldfish have bad memories or are actually government agents spying on us. Enjoy Gold Fish now!
I'll be keeping a close eye on that aquarium from now on!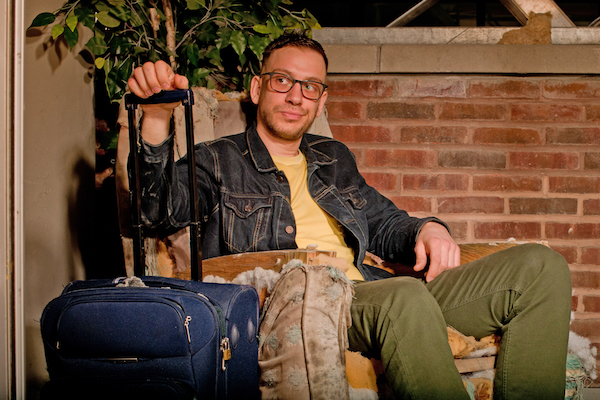 Mentions: The album will be available anywhere comedy is streamed or sold digitally July 5th. Presale is available TOMORROW!