Quick Dish NY: Meet WALT 9.22 at Union Hall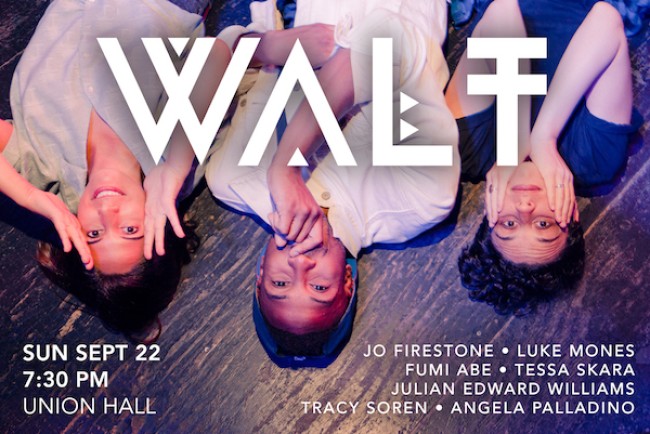 They're back (said in our best creepy Poltergeist voice)! Come plant those peepers on WALT Sunday, September 22nd at Union Hall. They say your new favorite comedy show is named after a character from an early 2000s television show. The only one we can think of is the one based on a certain high school chemistry teacher turned drug lord of the blue stuff (who we hope will be popping up real soon). Whatever the name's origin, one thing we KNOW is you will leave the venue a changed individual for the better. Your hosts Tracy Soren (Forever Dog), Angela Palladino (Funny or Die) and Julian Edward Williams (Hidden Fences) welcome this mad posse of entertainers to the show:
Luke Mones (Comedy Central, The Breakdown)
Jo Firestone (Punderdome,Late Night With Seth Meyers)
Fumi Abe (Comedy Central, Asian, Not Asian)
Tessa Skara (Crashing, High Maintenance)
Remember, WALT is the one who knocks… the laughs out of you in a totally nonviolent way. Don't miss the hilarity this September.
Mentions: Show 7:30pm. Tickets HERE. Union Hall is located at 702 Union Street, Brooklyn, NY 11215.