Video Licks: Secrets Emerge in A New Episode of THE BUSINESS OFFICE from Garbage Farts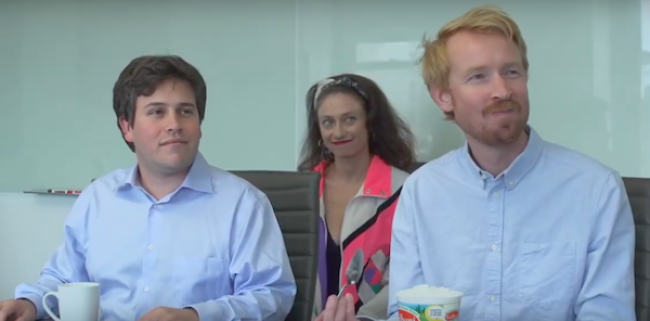 In the last episode of THE BUSINESS OFFICE Jerry and Marlene had officially split and it appears it may have been in the nick of time. Watch as Jerry is paid a surprise visit at the office, Nick swoops in for his own office romance, and Jerry's bags are off on their own adventure. Enjoy!
Garbage Farts is Drew Luster & Mike Muntner. The cast of this episode includes Drew Luster as Nick, Mike Muntner as Jerry, Ali McGhee as Marlene, Colby Smith as Gregg, & more!
Mentions: Watch more episodes of The Business Office HERE!