Quick Dish NY: 9.25 at Caveat AMERICA'S NEXT TOP CULT Live Comedy Game Show
If you can convince a few of your friends that it's possible to fly with jut a tiny drone taped to your back, then there's probably a good chance someone else has been fibbing to total strangers. Wednesday, September 25th at Caveat, America's Next Top Cult lets the audience decide between four cults dreamed up by New York City's funniest comedians. The live comedy game show features a panel of judges comprised of two comedians and a real spirituality expert providing feedback to "would-be" cult leaders. This month's guests include
Cults by:
Carmen Christopher (HBO's High Maintenance)
Carmen Lagala (Colbert, Comedy Central)
James Hamilton (Funny or Die)
With Panelists:
Julia Shiplett (2019 Comedy Central's Up Next)
Rufat Agayev (Caroline's on Broadway)
PLUS a special guest expert, Aliza Kelly, resident astrologer at Cosmopolitan magazine and author of Starring You: A Guided Journey Through Astrology
hosted by Chuck Armstrong (Funny or Die, The Onion)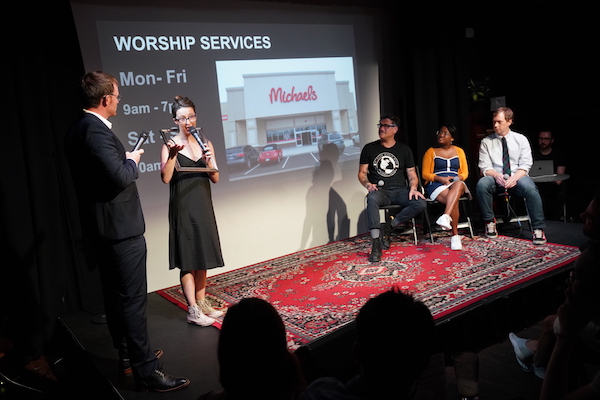 Will there be enlightenment at the end of this hypnotizing tunnel? Only one way to find out (but, seriously, yes there will be some context to all this madness). GO!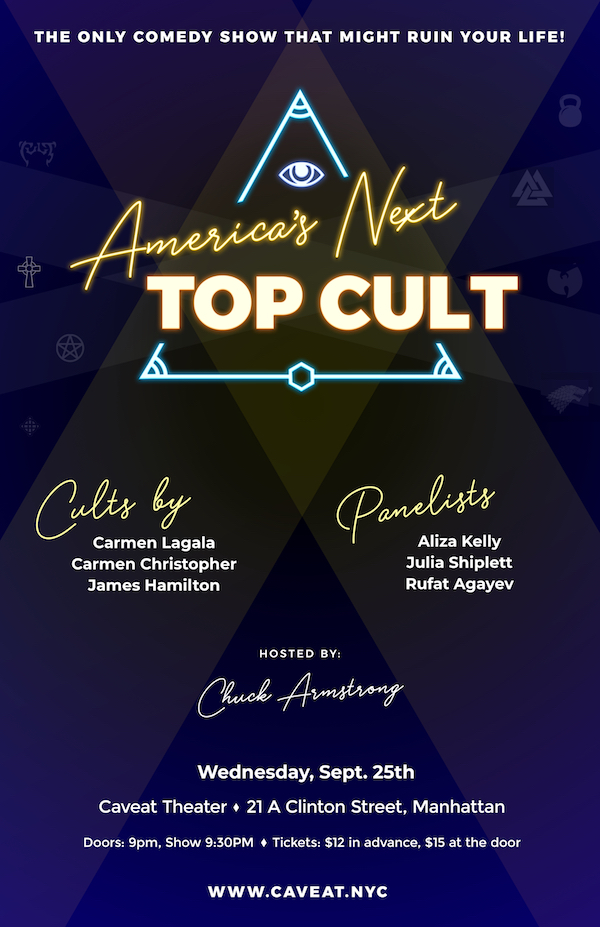 Mentions: Doors 9:00 PM, show 9:30 PM. Tickets $12 in advance, $15 at the door. 21+. Caveat is located at 21 A Clinton Street, Manhattan. This show is co-produced by James Hamilton & Chuck Armstrong.