Quick Dish LA: FEMMES THE RULES 10.14 at Lyric Hyperion
Rules were meant to be broken, right? Mary Jane French and Sarah Mowrey created FEMMES THE RULES to flip conventions for an evening of light-hearted ribbing among comedy pals. So how exactly does the show work? Male comedians are paired with female or non-binary comics. During the male comedian's set, his copart is free to interrupt him at will with commentary, riffs, and arbitrary, fist-free jabs. When the guy's set is done, the woman does her own set with just crickets chirping from the guy's end. Make sense? I thought it would. This month's show (Monday, Oct 14) features pairs:
Brandie Posey & Rivers Langley
Barbara Gray & Jeff Wattenhofer
Tess Barker & Scott Luhrs
Hosted by Mary Jane French (Thrillist) and Sarah Mowrey (The Drop Comedy Club)
This should be one heck of a memorable show! Be there!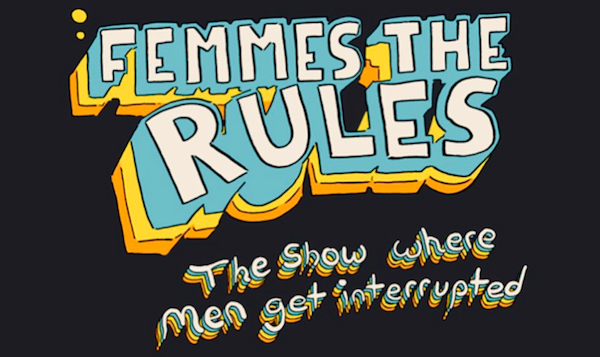 Mentions: Show 8pm. Tickets $5. The Lyric Hyperion Theater & Cafe is located at 2106 Hyperion Avenue.