Tasty News: The Second Annual JANELLE JAMES COMEDY FEST Announces New Acts for The 2019 December Event
The JANELLE JAMES COMEDY FESTIVAL is doing it again! This December 5-7th at The Bell House in Brooklyn, New York, LA based comic Janelle James (Netflix's The Comedy Lineup, NBC's Late Night with Seth Meyers, and HBO's Crashing ) will, once again, take the reigns of this joyous event. Originally named "The Eugene Mirman Comedy Festival," Mirman passed the baton to Janelle after he stepped down from his self-titled festival in '17. James has carried on this comedic tradition bringing you the best and brightest laugh makers out there. Last year's guests included Amy Schumer, David Cross, Nore Davis, Liza Treyger, Judah Friedlander, Matteo Lane, Catherine Cohen, and more! Year TWO will be as just lively as ever with the following acts already announced:
Marie Faustin(Comedy Central, VICELAND, MTV's Girl Code)
Kevin Iso(Comedy Central's Adam Devine's House Party, AXS TV's Gotham Comedy Live)
Yassir Lester (Girls, The Carmicheal Show, Showtime's Black Monday)
Sam Morril(The Late Show with Stephen Colbert, Conan)
Hadiyah Robinson(Comedy Central, BET, AXS TV)
Kristen Toomey(NBC, WGN, Kevin Hart's LOL Network)
Sydnee Washington(The UnOfficial Expert Podcast, Comedy Central)
and more!
Last year the inaugural event sold out, and with an initial lineup as good as this, the December event is bound to do the same. Expect more exciting acts to be announced, surprise walk-ons, and cleverly named shows like last year's "Comedians Who Live Nearby" and "Comedians Who Said 'Well, Who All Goin Be There?" Tickets go on sale this month! Get notified HERE. Happy joking!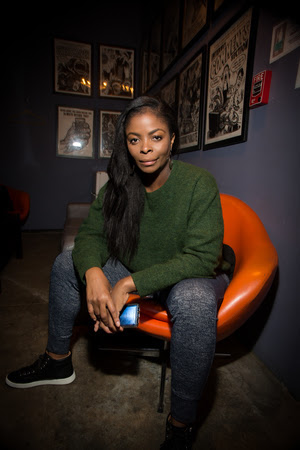 Mentions: Festival deets HERE. This event is produced by Caroline Creaghead.