Video Licks: With BREAD BREAK'S "HONESTLY" Your Texting Woes Are Officially Over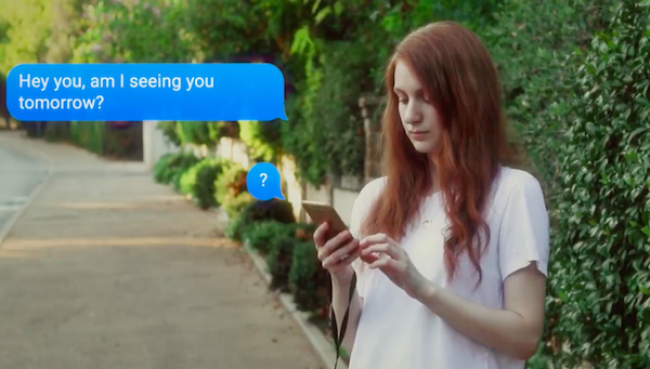 A fine October Friday to you! If you made it through another week unscathed by society's wrath, congratulations. If you didn't, well, I bet some undecipherable texts were involved! In this new video from Bread Break Productions (Lee Bader & Liri Navon) it looks like those days of trying to decode what someone messaged you are over. HONESTLY will plow right throughly that obscurity, making sense of that jibber jabber that just splashed across your screen. This app is so good, it will "reverse engineer a line based on your situation." Looks like you're home free, baby! Happy mind reading!
Mentions: Watch more "bite-sized" gems from Bread Break HERE & THERE. Follow them on Instagram!