Quick Dish: You Should Be Cruisin' for a Boozin' this Saturday at Meltdown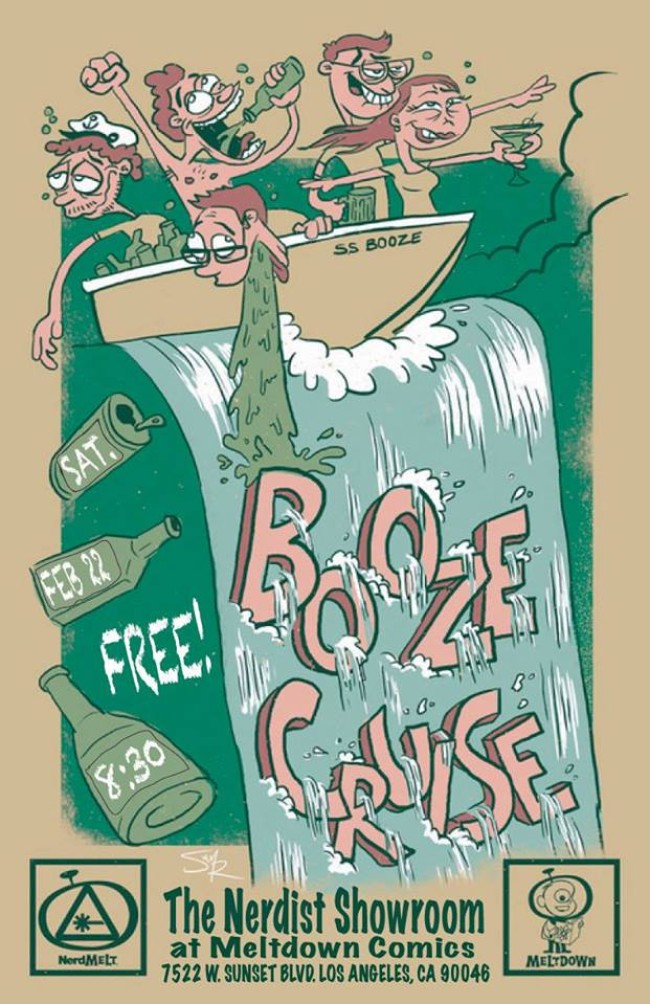 With a name like Captain Morgan Phillips, how can you NOT be excited for the next Booze Cruise? This Saturday, February 22, get yourself down to Meltdown Comics for some major high sea shenangigans. Ken Shultz (Brad Gage of Family Sandwich, SketchMelt, AFV XD) will be hosting a comedy variety show hour that will have you overboard with laughter. Think an "eclectic drunken meld" of stand-up, sketch, music and extra life vests. If you want to get specific, this is exactly with the Boozers have in store for you:
"The Booze Cruise crew wander into sexual waters and get boarded by a ship of the meanest, dirtiest adult film pirates, Pornos for Pirates, who take over the Booze Cruise ship and crew to shoot their next freaky feature. Will the Booze Cruise team make it home, hymens in tact?"
Get out those white flags and on head over to NerdMelt this Saturday. This month JOHNNY PEMBERTON, APARNA NANCHERLA, KAREN KILGARIFF and ELI OLSBERG are just some of the talent who will be battling skin flick-fancying pirates. Aaaaargh!
Mentions: This show is FREE FREE FREE! There are even FREE DRINKS! Come support live comedy, ya hear! Doors 8:14pm. Show 8:30pm.