Quick Dish NY: The 80th GAS STATION HORROR This Saturday 10.12 at The PIT ft. Special Guest KATE SHINE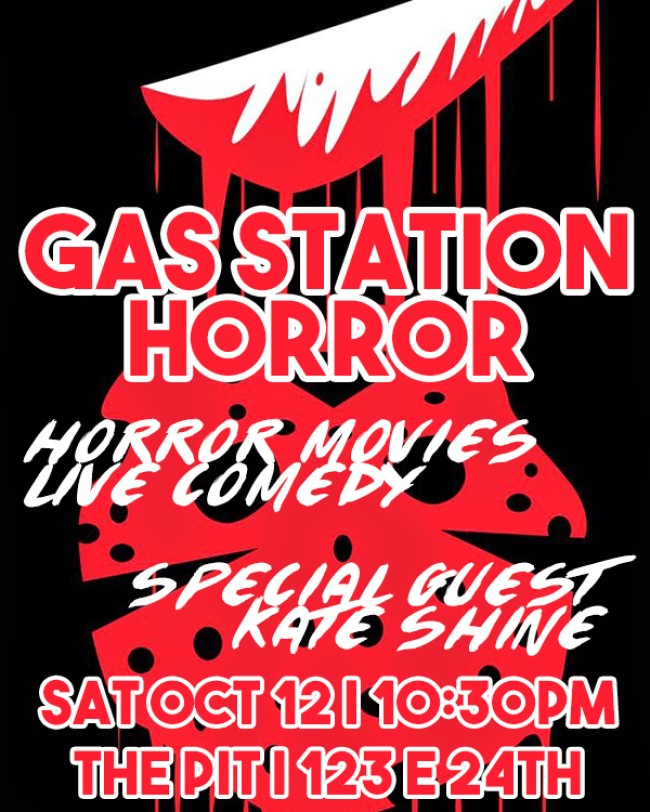 Horror-philes, there's MORE clips, prizes, guests, and comedy to sink your fangs into THIS Saturday with an all-new GAS STATION HORROR, hosted by J.W. Crump. GSH returns to The PIT Underground with more terrible movies to tweak to their beating heart's desires. The show takes the craziest, silliest clips from your favorite b-movies and blockbusters and unleashes some talented comedic performers to finish the scenes in new, laugh-inducing ways. Yes, in other words, they are making them better!
This Saturday's show, their 80th, welcomes special guest Kate Shine, a Boston-born, actor and writer, who has written, performed and directed for Old School Sketch Show at The PIT and has performed on shows like Girlhood, Kate & Shelley Save America, Fly Gurlz, BoogieManja, Sketch Block and more! You can see her perform monthly with her Magnet Theater house sketch teams, The Executives and Milwaukee.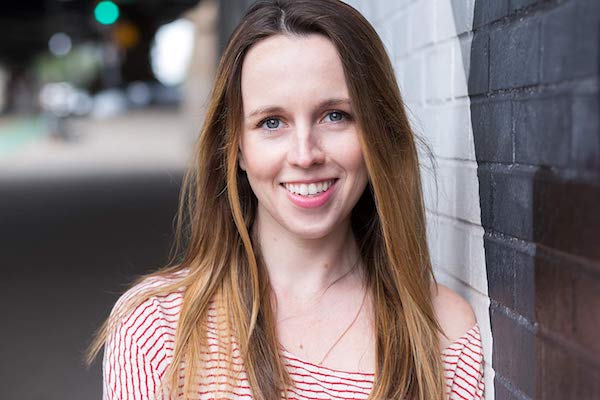 If you just can't make this Saturday, don't fret! This month GSH has a BONUS show taking place at this year's Brooklyn Horror Film Festival. The cast will be joined by some of their favorite special guest alumni for one heck of GSH good time. Don't miss that second date Saturday, October 19th at 8:00PM! Happy pre-Halloween!
Mentions: 10.12 Show at 10:30pm TICKETS HERE. 10.19 Brooklyn Horror Film Fest show at 8pm TICKETS THERE. Follow Kate on Ig. J.W. Crump madness HERE.