Tasty News: Listen to A Drop Dead Funny Stay-at-Home Dad Track from DOUG SMITH'S Debut Standup Album BARELY REGAL Out 12.3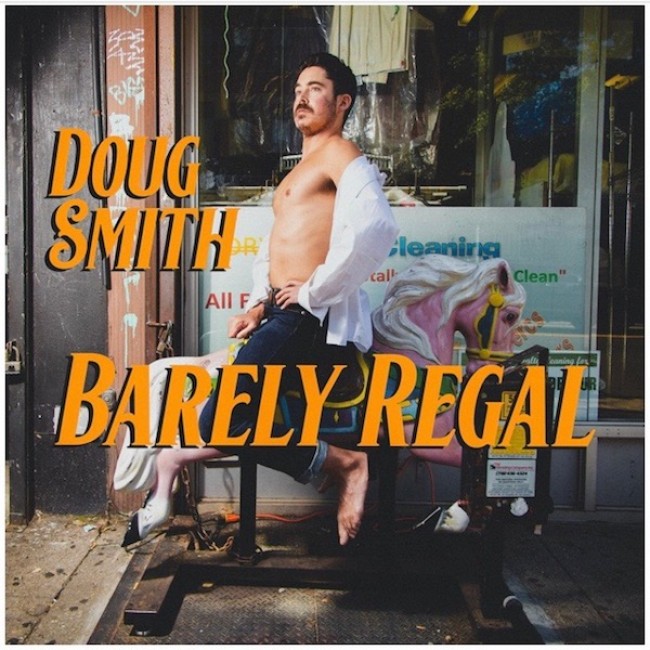 New York comedian DOUG SMITH will bestow some quality comedy on the world with his debut album, BARELY REGAL, out December 3rd on 800 Pound Gorilla Records. Smith has been featured in Comedy Central's mini-mockumentary Brooklyn Ball Barbers, a sketch about Brooklyn's first manscaping barbershop. As an aside, may we say that Doug's mustache is true perfection? OK, enough about that. Doug's also made the internet rounds with his viral This is Not Happening appearance where he discusses the ONLY fight he's ever been in where he (NOT fake news) ended up getting stabbed in the face on the streets of New York during a heroic feat. Yes, you read that correctly. If after all that you are still not familiar with the comic, then you will be NOW. The upcoming Barely Regal album covers a wealth of Doug Smith realness including stories about his direct relation to Ulysses S. Grant, maintaining a marriage, keeping one's sanity in New York City, and raising a son through it all. In this super funny track from the album, we get to learn more about that "New Guy" in Doug's life. It turns out the little one is TOTALLY in on Doug's method of getting his son into the zoo for free. You'll also be educated about one consequence of the literal nanny state. Enjoy!
Mentions: Barely Regal will be available on all digital and streaming Platforms December 3rd. Pre-order HERE! THIS Sunday at 7:30pm celebrate the release of the album at Union Hall with Doug and his pals George Grodon, Alison Leiby, Robert Dean, Rebecca Vigil and Matt Wayne. Tickets HERE. Union Hall is located at 702 Union St. Brooklyn NY.