Quick Dish LA: GIANT ROBOT COMEDY Night TOMORROW at GR2 Art Gallery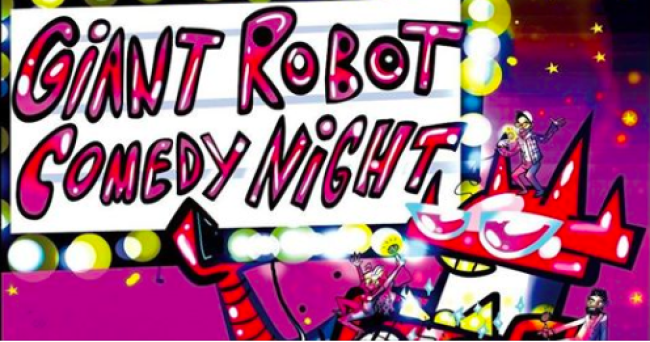 Yay, those lonely Christmas trees won't be accidents waiting to happen because we have more real rain in LA today. Yes, folks, those "make it drizzle" dances really do work! TOMORROW, December 5th, (when it's all clear night skies) come out to GR2 Art Gallery for another cheery installment of GIANT ROBOT COMEDY NIGHT! Curtis Cook and Jessica Sele will be offering up a glass clinging good time with this lineup of standups:
Cameron Esposito
Katy French
Nori Reed
Sarah Kenny
Bundle up with those hipster beanies and scarves before good cheer makes you all warm and cozy. GO!
Mentions: Show 8pm. FREE! GR2 gallery is located at 2062 Sawtelle Blvd., LA, CA 90025.